Angry Birds creator Rovio buys Unstoppable Gorg developer
Futuremark to focus on its PC benchmark software.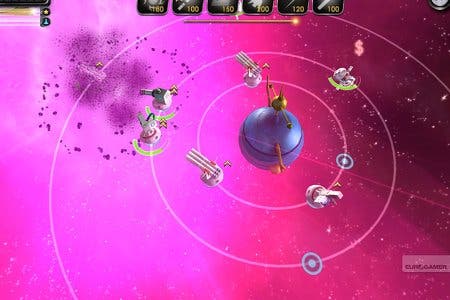 Angry Birds creator Rovio Entertainment has bought the gaming arm of Futuremark.
Futuremark specialises in PC performance benchmarking, but its game development arm, Futuremark Games Studio, has released Unstoppable Gorg, The Shattered Horizon and Hungribles. It retains its IPs as part of the deal.
"They are an incredibly talented and experienced team, and we are thrilled to have them on board," said Mikael Hed, Rovio Entertainment's CEO.
"Rovio's success is founded on the excellence of our team, and Futuremark Games Studio is going to be a superb addition."
Futuremark CEO Jukka Mäkinen said it will focus on its benchmarks and performance measurement software for gamers now that it's sold off its game development business.
"This year will see a new version of 3DMark that, for the first time, will allow a direct comparison of gaming performance across operating systems and form factors, as well as a new version of PCMark for Windows 8," he said.
"I would like to thank everyone who played one of our games and those of you in the press who helped bring our games to a wider audience. I am proud of the games we released and delighted that the potential of our talented games team has been recognised by our friends at Rovio. I am sure they will go on to make great games together."