AMD Ryzen 7 1800X CPU down to its cheapest ever price for Prime members
£230 for a limited time.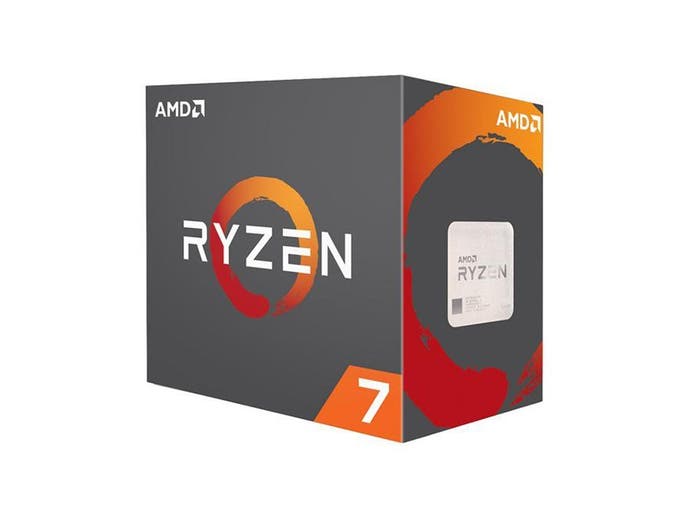 If you're braving the economic storm to build yourself a gaming PC anytime soon, you can grab yourself a bit of a deal on an AMD Ryzen processor this week.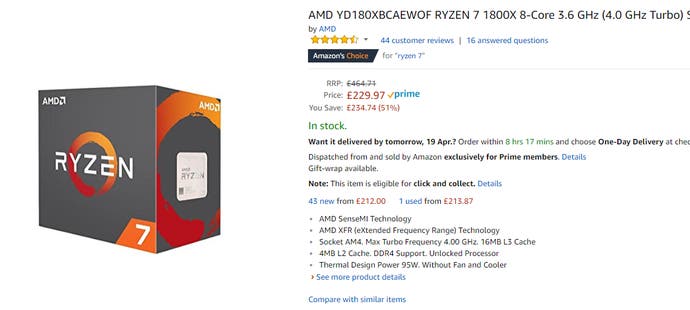 If you're an Amazon Prime member (or sign up for the free trial at least), you can currently pick up AMD's Ryzen 1800X 8-core, 3.6 GHz processor for its cheapest ever price - £229.97.
As previously mentioned, the deal is exclusive to Prime members, but even signing up for the free 30-day trial will get you access to the offer, so if it seems like your kind of thing, you don't necessarily have to sign up in order to grab one of these CPUs.
If you'd like to hear some experts on the subject, you can check out the Digital Foundry review of this very processor. Those folks know what they're talking about.
Elsewhere on Amazon, you can currently get yourself £4.49 off your first movie rental or purchase if you fancy that sort of thing.
Over at Jelly Deals, you can see the rest of today's best deals which includes everything from Xbox One X bundles to Metal Gear Solid 5.