Administrator Deloitte confirms 66 HMV store closures
UPDATE: 60 laid off at HMV head office.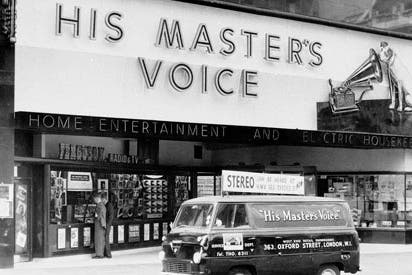 Update: Deloitte has announced that it has laid off 60 staff across HMV's head office network at Eastcastle Street (London), Marlow and Solihull.
"Following our announcement of the closure of 66 stores yesterday, it has been necessary to consider the head office support required for the reduced store portfolio. As a result of this review, a number of redundancies at the head office have been made. This has been a difficult decision, but a necessary one in restructuring the business," commented Nick Edwards, one of the administrators.
MCV reports that the lay-offs have hit the games-buying team hard. Four of the six buyers are now gone, including games boss Andy Pinder who joined HMV mere months ago after a long career at GAME.
Original story: Administrator Deloitte has "identified" 66 HMV stores for closure in the space of the next two months. This will affect 930 staff.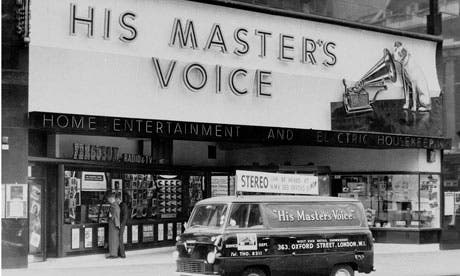 On Monday, British newspaper The Telegraph reported that the closed-store count would be between 60-100.
"As part of our ongoing review of HMV's financial position, we have now completed a review of the store portfolio and have identified 66 loss making stores for closure," commented Nick Edwards, one of the administrators.
"This step has been taken in order to enhance the prospects of securing the business' future as a going concern.
"We continue to receive strong support from staff and are extremely grateful to them for their commitment during an understandably difficult period. All other key stakeholders remain very supportive and I continue to be hopeful of securing a future for the restructured business."
HMV currently operates 220 stores in the UK.
A list of stores to be closed follows, courtesy of BBC News.
England:
Ashton-under-Lyne
Barnsley
Bayswater
Bexleyheath
Birkenhead
Birmingham Fort
Blackburn
Boston
Bournemouth Castlepoint
Bracknell
Burton-upon-Trent
Camberley
Chesterfield
Croydon Centrale
Durham
Fulham
Huddersfield
Leamington Spa
Leeds White Rose
Loughborough
Luton
Manchester 90
Moorgate
Orpington
Rochdale
Scunthorpe
South Shields
Speke Park
St Albans
St Helens
Stockton-on-Tees
Tamworth
Teesside
Telford
Trocadero
Wakefield
Walsall
Walton-on-Thames
Wandsworth
Warrington
Watford
Wellingborough
Wigan
Wood Green
Workington
Scotland:
Dumfries
Edinburgh Fort
Edinburgh Gyle Centre
Edinburgh Ocean
Edinburgh Princes Street
Edinburgh St James
Falkirk
Glasgow - Fort
Glasgow - Silverburn
Glasgow Braehead
Kirkcaldy
Northern Ireland:
Ballymena
Belfast Boucher Road
Belfast Forestside
Coleraine
Craigavon
Derry
Lisburn
Newry
Newtownabbey
Wales: