Xbox Series X and S entertainment apps confirmed
Apple TV for launch.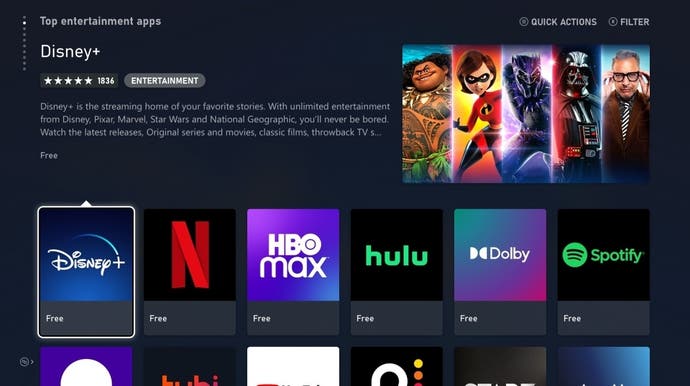 Microsoft has confirmed the entertainment apps available on Xbox Series X and S at launch.
Apps already available on Xbox One will be available on Xbox Series X and S, Microsoft said. These include the likes of Netflix, Disney+, YouTube, Spotify, Sky Go, Now TV and Amazon Prime Video.
But also out on 10th November is the Apple TV app. That's for Xbox One, Xbox Series X and Xbox Series S.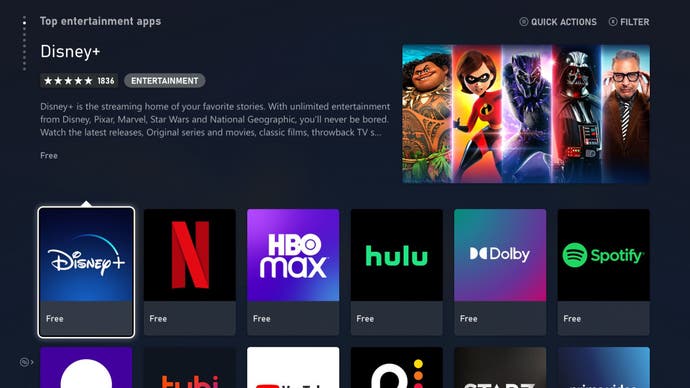 Here's the US-focused list Microsoft provided in its announcement today (there will be more apps than on this list at launch, Microsoft stressed):
Netflix
Disney+
HBO Max
Spotify
YouTube
YouTube TV
Amazon Prime Video
Hulu
NBC Peacock
Vudu
FandangoNow
Twitch
Sky Go
Now TV
Sky Ticket
Meanwhile, Microsoft confirmed the Dolby Vision and Dolby Atmos tech is supported on Netflix, Disney+, and Vudu.
The Microsoft Store is twice as fast as before, Microsoft said in a blog post. The launch time of the Microsoft Store app is now about two seconds. You access apps in the refreshed Xbox dashboard experience in My Games & Apps.
There's a new Entertainment block for Xbox One, Xbox Series X and S, too, which showcases content across apps. For new Xbox owners, the Entertainment block is automatically pinned to Home. Existing gamers can scroll down to Add more > See all suggestions, select Entertainment, and add it to Home.
For comparison's sake, here are the entertainment apps launching with PlayStation 5.