Wikipad resurfaces with a seven inch screen for $249
Due this spring after "an unforeseen flaw" halted the original production.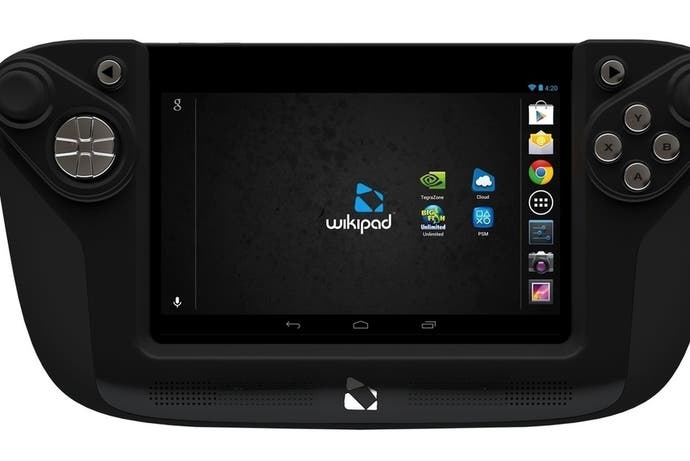 Last year GameStop announced that it would be partnering with Wikipad Inc to sell a 10.1" Android tablet with a detachable controller that would wrap around the edges forming a rough approximation of a Wii U GamePad.
The Wikipad was supposed to have come out on Halloween last year at the iPad-esque premium price of $500, but on the day of its supposed release it was nowhere to be seen and the company released a statement that it needed a "minor refinement."
Today the Wikipad has been re-announced, this time with a 7" screen, but at only half the price at $249. It's slated to launch this spring.
The tablet otherwise has the exact same specs as before. It's still powered by Nvidia Tegra 3 - making it optimised for cloud gaming - and it has 16 GB memory with a micro SD slot to support an additional 32 GB of storage. It has an estimated battery-life of eight hours.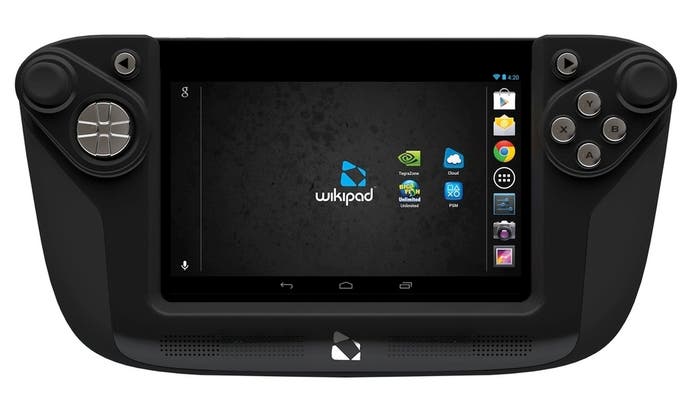 So why the delay? Wikipad president of sales Fraser Townley told Joystiq there was "an unforeseen flaw" in the original design. He wouldn't budge on what exactly that flaw was, but he assured The Verge that it "has absolutely, totally, 100 per cent been ironed out."
"We could have put the product on the market and failed permanently... or duked it out and succeeded," said Townley. "Given those circumstances, we had no choice. We were not going to put a product on the market that fails mechanically."
Townley noted that the 10" tablet is still in the works, which he hopes to launch later this year.
Wikipad has partnered with PlayStation Mobile, Big Fish Games, Google Play and OnLive. There's a full list of games optimised for the controller at Wikipad's official site.