Welsh-folklore-inspired stealth horror Maid of Sker is out at the end of July
On Xbox One, PS4, and PC.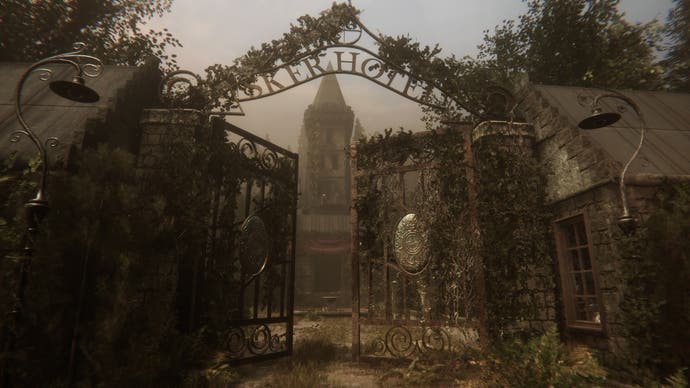 Wales Interactive's folklore-inspired 19th century survival horror Maid of Sker will be making its way to Xbox One, PlayStation 4, and PC on 28th July.
Maid of Sker draws inspiration from an old Welsh ballad, telling the supposedly true tale of Elizabeth Williams, said to have have died of a broken heart after being locked insider her home by her controlling father. As such, I'd initially pegged the game as a sort of spooky country house walking sim, but, on more thorough inspection, it actually appears to be something closer to Outlast by way of the National Trust.
The year is 1898 and players must explore the shadowy halls of Sker Hotel (its original setting, the real-life Sker House, was tweaked after a bit of a legal kerfuffle), where a family "driven by torture, slavery, piracy and a supernatural mystery" once dwelled.
What follows is a game primarily built around first-person stealth, where players are forced to navigate the hotel and its grounds as quietly as possible in order to avoid a cult of enemies that react to sound. There are no traditional weapons to use against the hotel's inhabitants, but they can be temporarily halted using a special defensive sonic device.
Quite how all that will come together remains to be seen but Maid of Sker will be available both physically and digitally for Xbox One and PlayStation 4 when it launches on 28th July, while PC players can grab it from Steam.