Wasteland 3 developer InXile unveils multiplayer sci-fi VR shooter Frostpoint
Heading to PC later this year.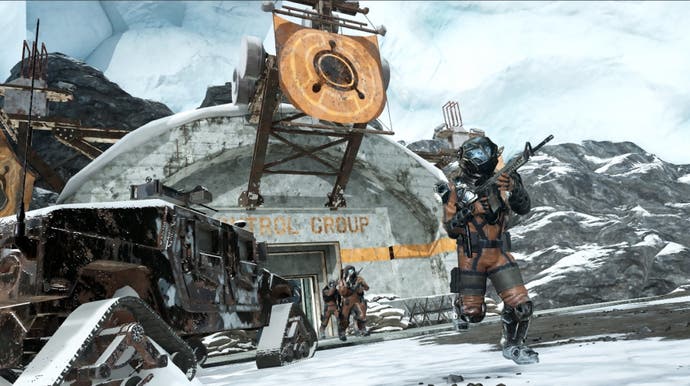 InXile Entertainment - the developer best known for the RPG-shaped likes of The Bard's Tale 4, Wasteland 3, and Torment: Tides of Numenera - has unveiled its latest project, multiplayer VR shooter Frostpoint VR: Proving Grounds, which is heading to PC later this year.
Frostpoint's 10v10 team-based action unfolds within an abandoned military base somewhere in the icy expanse of the Antarctic, with InXile promising to deliver "high-intensity PvP game modes, with a unique PvE twist". The latter comes in the form of "otherworldly" biomechanical creatures that constantly threaten to upset players' carefully laid plans as they attempt to thwart the opposing team across four unique maps.
InXile says to expect a range of game modes - Team Deathmatch and Domination are confirmed in an interview with UploadVR - and a broad selection of tools that can be utilised in combat. There are grenades, turrets, and health kits, for instance, plus "over a dozen" rifles and pistols (with accompanying attachments) that can hoisted realistically in one or two hands.
Players can also equip suits to gain different abilities, such as faster running speeds or better protection, and there's mention of armour and tracking upgrades, which make use of resources dropped by defeating Frostpoint's biomechanical enemies.
Although InXile was acquired by Xbox Game Studios back in 2018, Frostpoint (actually the developer's second VR title, following on from 2017 dungeon-crawler The Mage's Tale) will be published by Thirdverse. It's set to launch on Oculus Rift, Vive, and Valve Index later this year, with an open beta currently scheduled for September.