Vive launch game Fantastic Contraption is coming to PlayStation VR
Now available on Oculus Touch.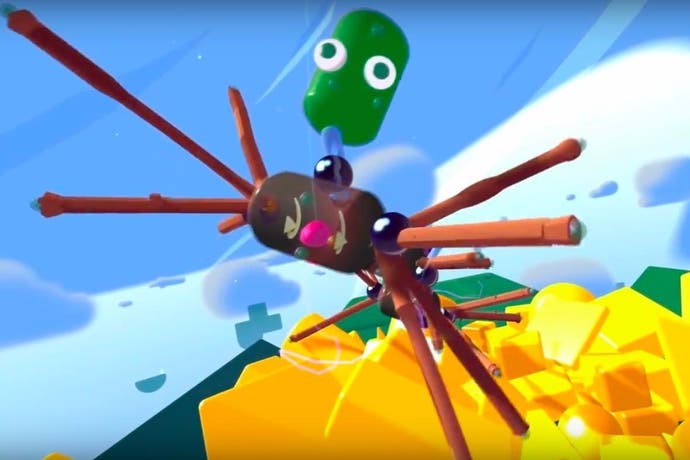 The HTC Vive launched with two pack-in games: Job Simulator and Fantastic Contraption. The first also arrived on PlayStation VR at the PS4 peripheral's launch and now the latter will follow suit in "spring 2017".
Developed by the folks behind Incredipede (Northway Games) and Monster Loves You (Radial Games), Fantastic Contraption is a physics-based building game about transporting a purple ball across hazardous terrain. You'll have to construct strange-shaped carts, rafts and all manner of odd vehicles to do so, as you can see in the trailer below:
Fantastic Contraption also launched on Oculus Rift earlier this month to go alongside its motion-based Touch controllers.
The developer is currently working on adding a level editor.