Trippy non-linear adventure Lioness doubles its Kickstarter goal
Involves a nicotine-addicted cat, time travel, yakuza and inter-dimensional coffee.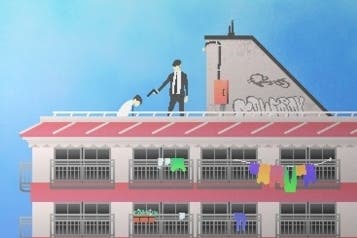 "If you could live your life again, would you change anything?" asks the thought-provoking successfully Kickstarted game, Lioness.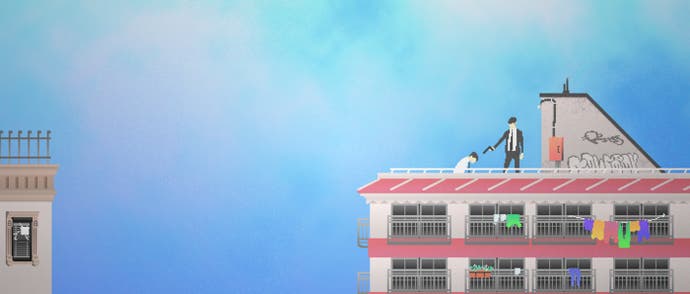 The brainchild of indie developer Zak Ayles and composer Phillip Lanzbom, Lioness, aka, Lionheart Drive, is an exceptionally stylish little number described by its creator as "an experimental adventure game about human connection."
It stars freelance journalist Eggert Kirby, on a mission to unravel a mystery about people vanishing. According to Ayles, he'll befriend a nicotine-addicted cat, and unravel a plot involving time-travel, yakuza, and inter-dimensional coffee along the way.
Ayles described Lioness as a non-linear adventure game about exploring an urban environment, meeting people, and solving their problems. It will play out over the course of seven episodes and Ayles stressed that he wants the game to develop organically, rather than be a series of binary decisions.
The barrier of entry to support Lioness is low with the minimum pledge of $7 still granting access to Lioness upon its 2014 PC release, as well as seven Kickstarter-exclusive indie games from art collective Braingale, and the "Cutthroat EP," which contains two experimental interactive short stories by Ayles and Lanzbom. Donations of $14 come with a digital Lioness zine and a 21-song digital soundtrack that will contain seven Kickstarter-exclusive remixes.
Currently, Lioness has already more than doubled its $7000 goal with a current total of $16,397 with eight days to go before its 6th August deadline.
Prior to this, Ayles made the punchy little minimalist brawling ditty, Punk's Not Dead, among other games.
Check out Lioness's slick rotoscope animation and haunting music in the pitch trailer above.