The Xbox One controller still takes batteries but has programmable trigger-feedback
Looks similar but has more than 40 innovations, apparently.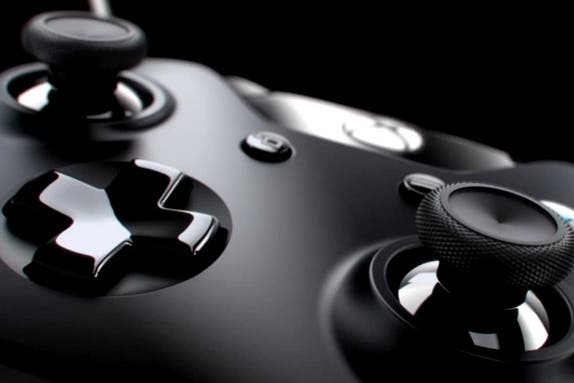 Update #3: Our man on the ground at Microsoft HQ, Tom Bramwell, got his hands on the new Xbox One controller and console last night. He was particularly impressed by the new rumble motors in the pad's triggers.
Update #2: "An infrared LED on the front of the controller allows Kinect to automatically recognise you, making it easier to pick up and play." Fresh from an Xbox One fact sheet.
Update: There's a teensy bit more information on Xbox.com about the new controller. The thumbsticks have a slightly new shape and grip texture, and there's "easier access" to all of the buttons, err, somehow.
"Feel jolts, crashes and weapons in high definition with vibrating Impulse Triggers," and the d-pad has been improved to register "both sweeping and directional movements".
Best of all, the Xbox One controller magically "a wider range of hand sizes more comfortably".
"Simply put, it is the best controller we've ever made."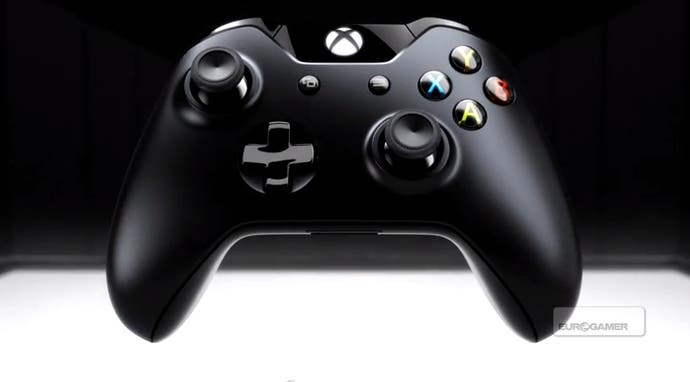 Original story: The Xbox One controller looks a lot like the Xbox 360 controller but it actually features more than 40 design "innovations", according to Microsoft.
Those innovations sadly don't seem to stretch to not taking batteries, although there is an integrated battery compartment.
It's not clear whether the Xbox One pad requires batteries and has no native recharge function. Will we have to buy separate and expensive charge cables again? I'm on my third one for Xbox 360 - they don't last long.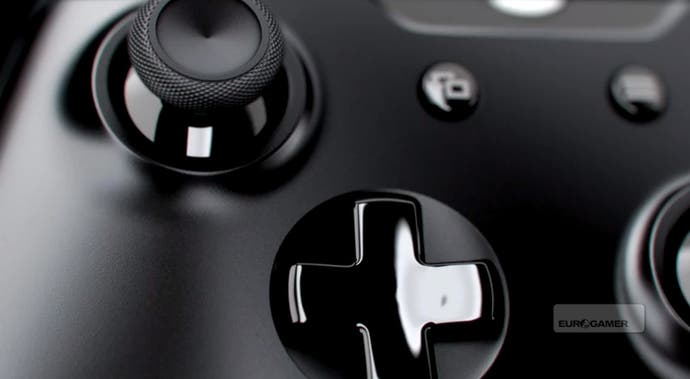 Those innovations do, however, stretch to programmable feedback in the triggers.
There are two curious buttons in the middle of the controller. One looks like a Windows button that maybe quickly switches between open applications. The other button looks like a menu icon, although it's hard to make out.
Marc Whitten, corporate vice president of Xbox Live, said this about the Xbox One controller:
"Now, we wouldn't bring you next-generation gameplay without innovating on our controller. For the new generation we're taking the world's best controller and we're making it better.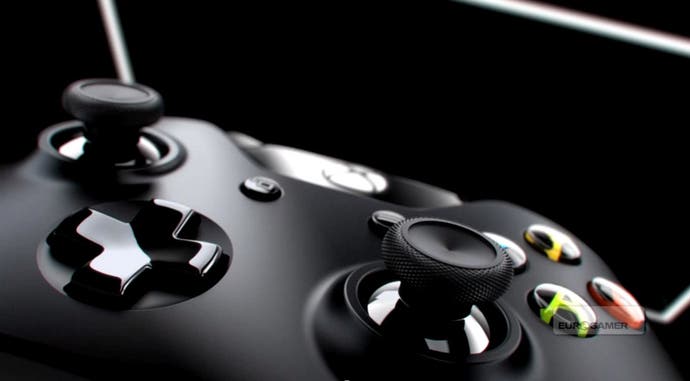 "The Xbox One controller is updated with over 40 design innovations. It features updated ergonomics and an integrated battery compartment that just fits better for gamers of all ages.
"New dynamic impulse triggers allow creators to program feedback directly into the triggers, and a newly designed d-pad creates precision for immersive gaming.
"This is your controller, designed by gamers for gamers for the next generation."