The Very Organised Thief is a first-person burglary sim
Captures the horror of looting, launches on Kickstarter.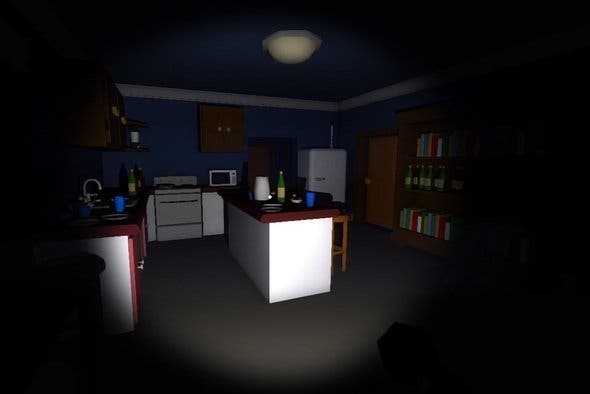 The Very Organised Thief is like Alien: Isolation if the alien was a suburban housewife. You bust into a house, frantically search for the plunder on your list, and try to get out without being spotted. The problem is the homeowner always comes back midway through your looting spree so you need to be very careful not to be detected lest they beat the stuffing out of you and ostensibly send your unconscious ass to prison.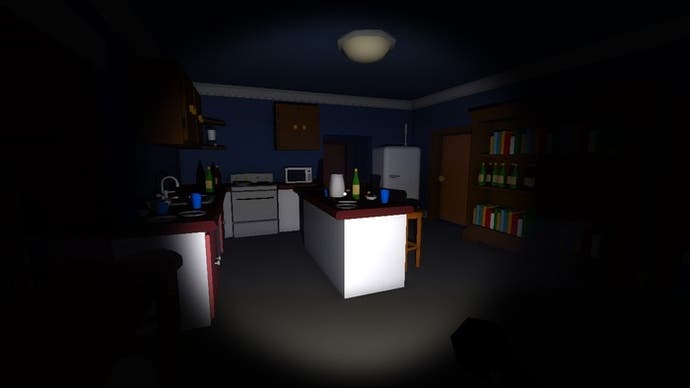 The game began as a free experiment made during the Seven Day FPS game jam, but developer Redefinition Games would like to enhance it into a commercial release so it's asking for $9500 Australian dollars on Kickstarter to make this a reality. So far it's raised $1234 AUD.
One of The Very Organised Thief's most appealing elements is its premise, which finds horror in the mundane. There's nothing supernatural about your enemy, but the fear of being caught n a place where you definitely should not be is terrifying in and of itself. It's sort of like that scene in Blue Velvet where Kyle MacLachlan has to avoid detection by hiding in a closet - only The Very Organised Thief has a lot less gas-huffing Dennis Hopper and peculiar sexual undertones.
What it does have is a mischievous spirit where you're free to toss items around at your whim, which you'll no doubt do as you've not got all day. Sadly, the homeowners never seem to notice or care that you've ransacked their place, but that's okay. Simply trying to find a place to hide while they mill about their business is tense enough.
This commercial version of The Very Organised Thief will add enhanced graphics, new levels, more objects to steal (which are randomised with every playthrough) and more tenants to get subdued by. The minimum Kickstarter goal will fund the addition of two new houses, but a stretch goal of $15K will add a fourth stage and $16K will fund Oculus Rift support.
Early birds can guarantee a copy of The Very Organised Thief for $8 AUD, but then it will go up to $10 AUD and eventually $14 AUD. Reserving it gets you an early alpha build.
The Very Organised Thief is due on PC, Mac and Linux around March 2015, but you can download the original prototype for free on its official website.
To get an idea of how The Very Organised Thief plays, here's a Let's Play video of an early build by YouTube personality Markiplier.