Ten years of EverQuest
A veteran of five of them looks back.
The problems with EverQuest - ranging from its draconian levelling curve to some of the utterly broken quests to the wonky raid encounters - were shared across servers, and the communities surrounding them were close-knit and hard-working. The reliance of many encounters - from simple to complex - on the abilities of each player, the toughness of the game and the sheer repetition of killing the same things for hours on end demanded players that were both good at the game and fun to talk to.
This in turn built gigantic communities for each server, such as Veeshan's Fires of Heaven and The Nameless' Legacy of Steel. Both of these housed people who now work for Blizzard, including former Legacy of Steel guild leaders Tigole (Jeffrey Kaplan, lead designer on WOW and now the company's next MMO) and Rob Pardo, who is Blizzard's overall design chief. These communities banded together to talk about the game, plan events, sell and trade gear in the game, and complain at length both about bad players and bad design decisions. This made for an enthralling meta-game unto itself: the powerful communities with their self-made internet superstars, like Fires of Heaven's Furor, who had game-wide fame for his legendary rants about EverQuest.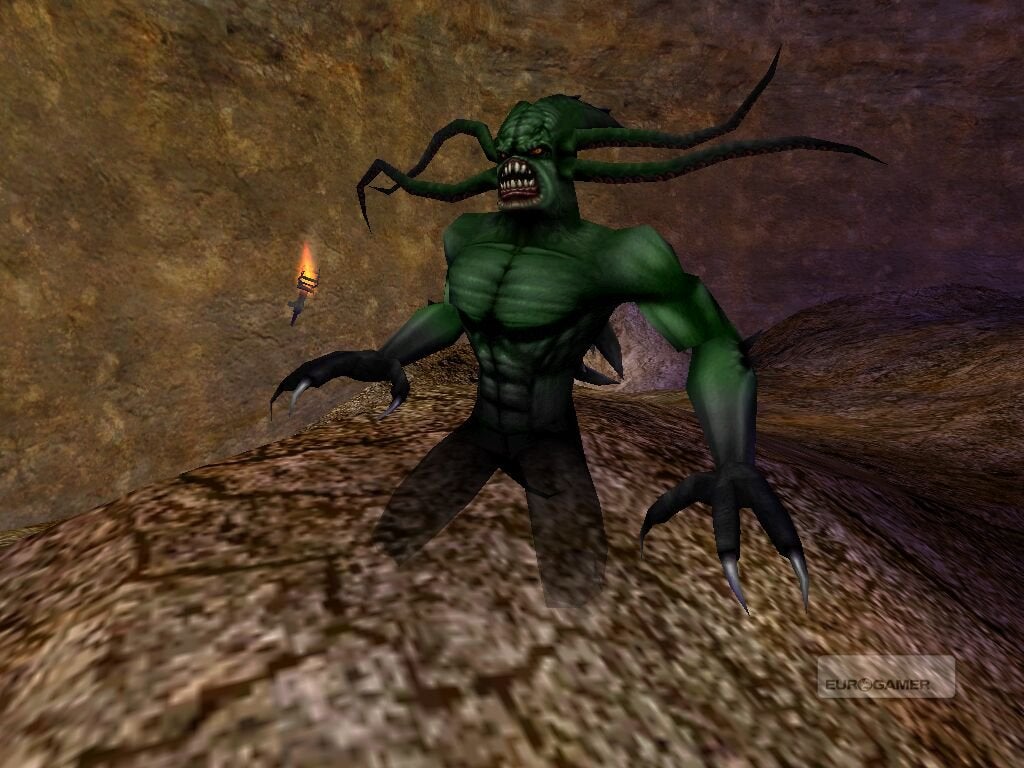 Even the less hardcore players were exceedingly chatty, organising themselves on forums to trade, discuss, and even in some cases organise raid calendars to allow every guild on the server to get a fair shot at every creature. As most of the boss creatures were initially non-instanced and only respawned once a week, some servers (such as The Rathe) would play nice with each other. Others, such as Stormhammer - the controversial server that charged players extra money for "more GM events" organised by SOE - would have a race-or-camp policy, with groups of 50 people crowding areas in the hopes to be the ones to cause the most damage and 'own' loot rights to the corpse.
Servers became self-policing and strangely communal, even between thousands of people. Recognisable faces appeared on forums and in-game, and became well-known for being good, bad, or annoying. The difficulty of levelling meant that players really had to spend time around each other. One gets a name for one's self by reliably being in an area at any given time, which was almost a requirement of playing.
The game has changed, though. In many cases, raids have become instanced. The levelling curve has been tweaked, quests added, original mysteries solved and elaborated upon (such as where the bloody hell Mayong Mistmoore was) and a great deal of accessibility added.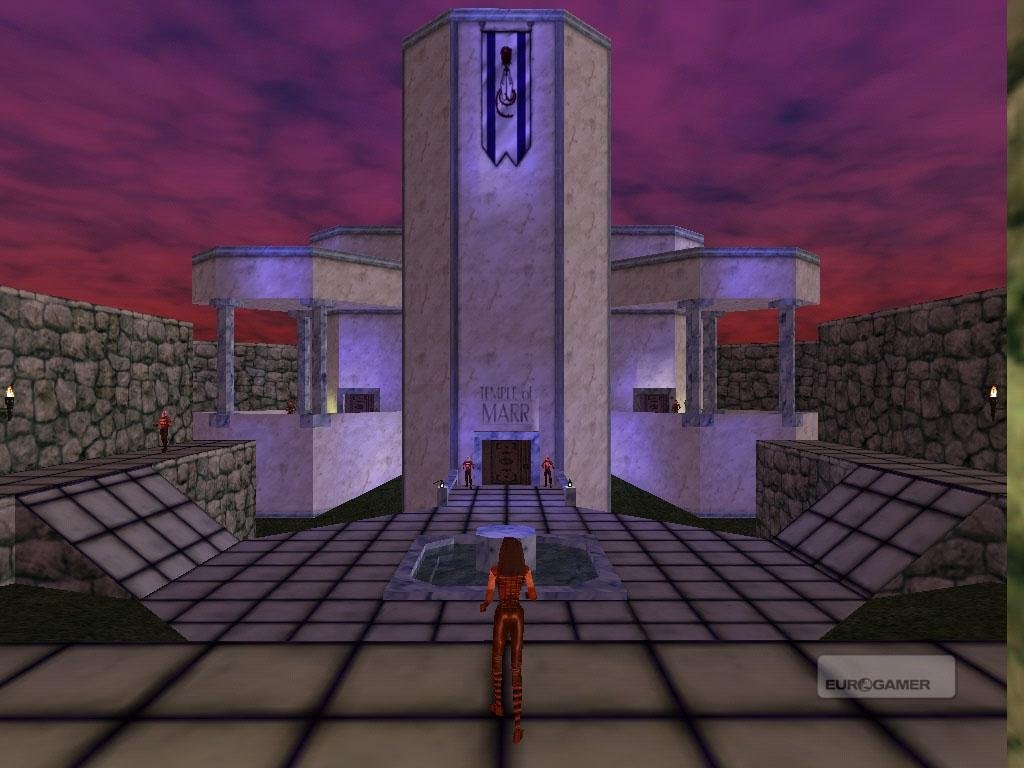 "I think in some ways we have adapted to make the game less time demanding than it was in the past, but I don't think that necessarily makes it any easier," says current senior game designer Ryan Barker, who's been working on the game for eight years. "It's a very unique situation we're in that we've got players that have quite literally grown up playing our game.
"As you grow up your priorities change, and we've found there to be a strong demand for alternative ways to play EverQuest that aren't as time intensive. Back in the original release it wasn't uncommon for dungeon runs to last upwards of three or four hours, with raid events often taking much, much longer. A lot of people aren't able to commit that kind of time in a single sitting, but they still want to play. It's important for a game like EverQuest to appeal to a broad range of play styles and we've worked towards that goal."
And it's true. Players voted with their wallets when World of Warcraft emerged: an easier, slicker, more accessible yet remarkably similar game, with the backing of Tigole and Furor, former hardcore players who now embraced Blizzard's ethos. Players moved in droves, guild numbers dwindled, and some servers merged to provide enough players to socialise with, even in the more user- and time-friendly environment.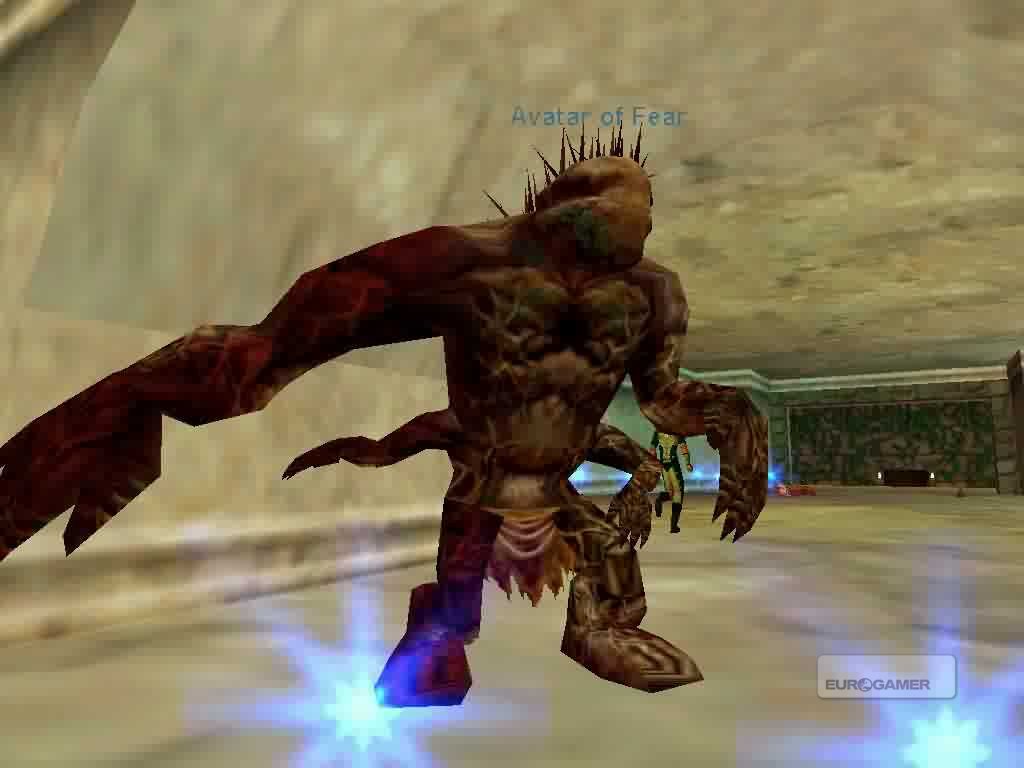 Regardless, EverQuest soldiers on, thanks to an emotionally and temporally invested community of gamers. "When I started playing EverQuest I was in my early thirties," says nine-year EverQuest veteran Alan VanCouvering, assistant lead designer (and Enchanter). "Most of the people I played with were a lot younger, most in their twenties. One was fifteen, maybe younger, when he joined our guild. That was ten years ago.
"Ten years is a long time for anyone, but when you're 20 (or 15) those then years are pretty significant. So now most of our players are veterans, not just of EverQuest and other MMOs, but in their lives as well. Our expectations as gamers have changed quite a lot. We expect more. Other games have joined the field since we all started playing EQ and those have impacted what gamers expect to see in any game that they play, even EverQuest... especially EverQuest."
I can't fairly guess where EverQuest will be in a few years. When World of Warcraft was released - and please note, this was over four years ago - many players said that this was the end of the game. Seven expansions later, EverQuest has sailed past its 10-year anniversary last March - she ain't dead yet - and players are still enthusiastic enough to keep plugging away. The addition of micro-transactions may have helped players keep going through the tougher times, or just given them a little boost to an already flourishing addiction. Or it could just be that, like it or not, EverQuest is an unstoppable force that can and will succeed into the future.
If it ever goes, I'll be playing The Last Post in tribute.
Will you support Eurogamer?
We want to make Eurogamer better, and that means better for our readers - not for algorithms. You can help! Become a supporter of Eurogamer and you can view the site completely ad-free, as well as gaining exclusive access to articles, podcasts and conversations that will bring you closer to the team, the stories, and the games we all love. Subscriptions start at £3.99 / $4.99 per month.