The Subor Z+ console team has disbanded - but it's not game over yet
The disappointing news in depth, plus a look back at the Chinese home console market.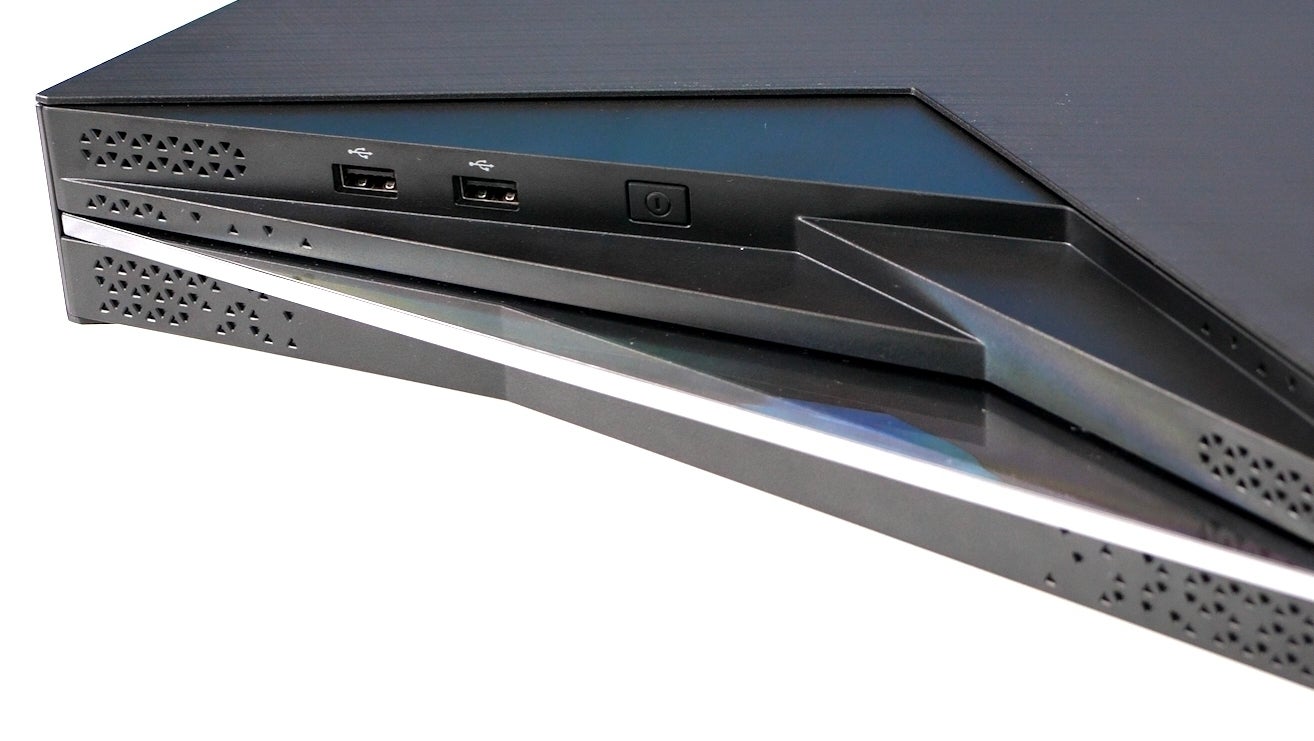 Last September we took an early look at the Z+, a Windows 10 games console from Chinese manufacturer Zhongshan Subor. As well as being a rare look into the Chinese console market, the Z+ was also notable due to its unique AMD chipset which combines Zen CPU cores with a 24-CU Vega GPU - a setup with similarities to next-generation Sony and Microsoft consoles. The Z+ attracted attention in the West, but the console missed its late 2018 ship date and a few days ago we got word that the company was shutting down. Here's what we know so far - and why Subor's efforts remain meaningful in the Chinese gaming industry.
Sources speaking to Chinese hardware news site IT Home revealed that the team working on the Z+ was dissolved on May 10th, with the entire Shanghai office dedicated to the project shutting down. The Z+ website has also been taken offline, suggesting that the console won't be coming to the market any time soon.
According to reports posted on Chinese social media, the Subor team had faced continuing financial difficulties that had constrained progress. After missing their August 2018 launch target, the team faced a difficult challenge: advances in computer hardware meant that the console would need to launch at a much higher price point than a PC of comparable horsepower, and for each month that ticked by, the situation got worse. Therefore, despite the advantages of semi-custom silicon and favourable media coverage that Subor possessed, the company's investors became deeply pessimistic about the project's future.
However, this may not be the last attempt that Zhongshan Subor makes to enter the Chinese games console market according to a statement by the company's CEO, Wu Song: "While the Shanghai office has been closed, the project is still ongoing and we will have a new announcement to make regarding its progress in the next few months."
This view, as stubborn as it may be, isn't surprising given the company's history in the Chinese video game market, as related in an excellent retrospective by Chinese tech site 36kr. The first Subor games console was actually developed all the way back in 1988, with CEO Duan Yongpin spearheading efforts to create a Chinese language clone of the NES called the the Xiao Ba Wang or Little Tyrant. By 1991, it had become the most popular console in the Chinese market, thanks to strong marketing efforts that included spending 400,000 yuan on TV commercials - around £100,000 or $130,000 when adjusted for inflation.
New consoles followed, including "learning machines" which allowed Chinese kids to experiment with programming - and of course play games when their parents weren't watching. Subor remained a powerhouse for decades, attaining revenues of 1 billion yuan and an 80 per share of its domestic market at its peak in the 1990s.
After that, the company started to decline, and Duan Yongpin left the company in 1995 with six hand-picked employees to found a new electronics firm called BBK. (Incidentally, BBK also did pretty well. The company isn't well-known in the West, but you might have heard of its smartphone brands Oppo, Vivo and OnePlus, which make it the third-largest smartphone manufacturer in the world.)
While Subor's fall meant other brands had a chance to shine, their success was short-lived. Games consoles were banned by the Chinese government in 2000, destroying the once-thriving industry. That ban was eventually rescinded 14 years later, but the damage had been done.
Now, the 800 million gamers in the Chinese market are overwhelmingly focused on PC and mobile games. According to the 2018 China Game Industry Report, console and console game sales accounted for only 0.5 per cent of industry revenue, compared to 62.5 per cent from mobile, 28.9 per cent from PC and 5.9 per cent from web games.
These are bleak numbers, and no doubt influenced the investor decisions that shuttered the Subor Z+ project. However, it's also clear that the Chinese games console market remains underserved, and any company that is able to capture even the tiniest fraction of this massive userbase will be able to reap significant rewards. For the sake of Chinese gamers and domestic innovation, I hope Subor isn't the last to make the attempt.
Will you support the Digital Foundry team?
Digital Foundry specialises in technical analysis of gaming hardware and software, using state-of-the-art capture systems and bespoke software to show you how well games and hardware run, visualising precisely what they're capable of. In order to show you what 4K gaming actually looks like we needed to build our own platform to supply high quality 4K video for offline viewing. So we did.
Our videos are multi-gigabyte files and we've chosen a high quality provider to ensure fast downloads. However, that bandwidth isn't free and so we charge a small monthly subscription fee of £4.50. We think it's a small price to pay for unlimited access to top-tier quality encodes of our content. Thank you.
Support Digital Foundry