Stylish supernatural stealth game Aragami is heading to Switch next year
Digital and physical releases planned.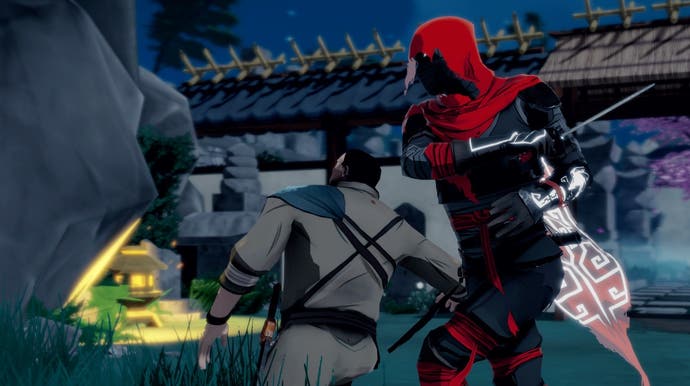 Developer Lince Works has revealed that its stylish supernatural stealth game Aragami will launch on Switch, in both digital and physical forms, next February 22nd.
Aragami's third-person stealth-action follows the titular undead assassin as he battles the Army of Light. To help him in his quest to reach the city fortress of Kyuryu, players are granted the power to manipulate shadows.
Some might choose to take what Lince Works refers to as the Ghost approach, concealing themselves among shadows of their own making, and teleporting cautiously to remain completely undetected. Others might choose to play as a Demon, using more aggressive Shadow Powers and summoning creatures of pure darkness to tear unsuspecting foes apart.
Aragami's move to Switch was announced earlier this year, when it was originally expected to launch sometime this autumn. It comes to the console in its Shadow Edition guise, bundling up the base game (first released on PS4 and PC in 2016 and on Xbox One earlier this year) and its Nightfall expansion. This introduces four new story chapters, new Shadow Techniques, and online co-op play, with cross-platform support.
Aragami's Shadow Edition will be available to download from the Switch's eShop on February 22nd, and there are two physical versions incoming too.
There's a standard physical edition, costing £34.99/$39.99 USD, and a fancier version known as the Aragami: Switch Signature Edition. The latter features the game, art book, soundtrack CD, enamel pin badges, and more for £44.99/$49.99 USD.