Steam updated to better expose recent user reviews
"I've played for 1000 hours and I can't stand it..."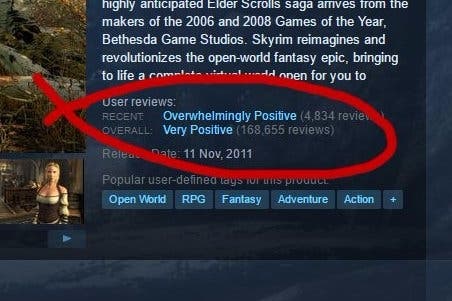 Many games change significantly enough in their lifetimes that reading reviews written months or years ago can be misleading. You could be faced with a page of negative reviews complaining about problems that, in the time since they were written, were fixed. Similarly you could be looking at reviews written while a game was in an unfinished, Early Access state.
Steam had this problem; as of yesterday, Valve hopes it doesn't.
Steam has made alterations to better expose recent reviews - that is, reviews written in the last 30 days. Steam now generates a separate recent review score and pulls out Most Helpful Reviews from reviews written in this period.
All the old reviews are still there, including an overall review score right next to the recent review score, and are easy to find.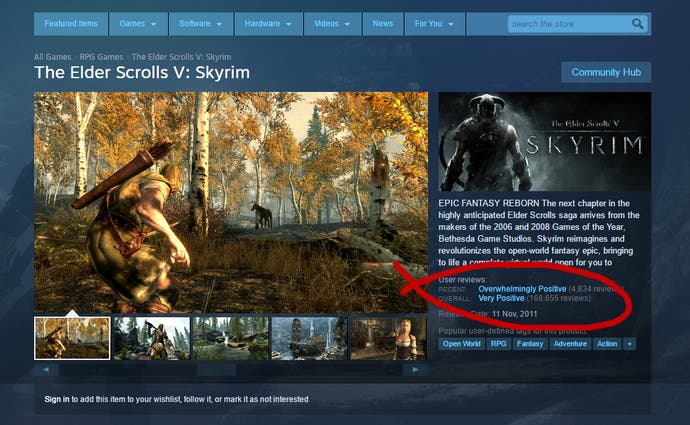 Another minor alteration includes a review checkbox to disclose if you received a copy of a game for free.
There's a short blog post about the changes if you want to read a little more.