Steam Game Festival delayed, Valve yet to issue statement on Black Lives Matter movement
Devs in the dark.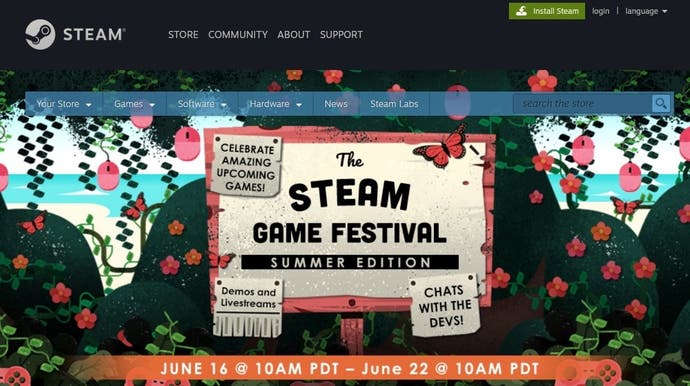 Valve has delayed its Steam Game Festival event without explanation.
This summer's Steam Game Festival, which will let people play upcoming game demos from home, was set to go live on 9th June and run until 14th June.
However, in a brief note to press issued to Eurogamer last night, Valve said: "The Steam Game Festival has been rescheduled for Tuesday, June 16th thru June 22nd." The company did not elaborate.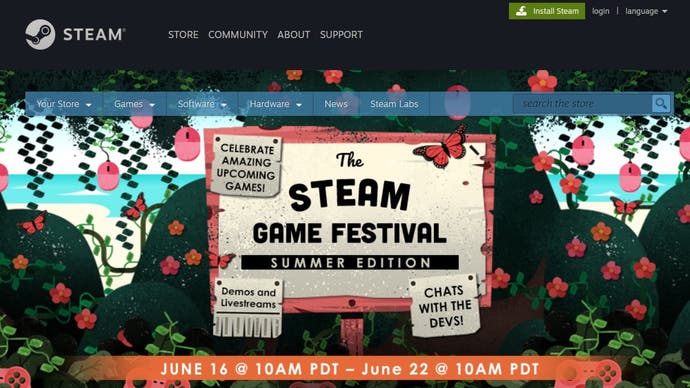 While it seems obvious the delay of the Steam Game Festival is about the ongoing protests across the globe against systemic racism and police brutality sparked by the killing of George Floyd, Valve did not explain its decision. Nor has it made any statement about the Black Lives Movement so far, in contrast to the majority of video game publishers and developers. There is no mention of the movement on Valve's website, its social media channels or on Steam itself.
It seems Valve's lack of communication has impacted developers who were set to take part in the Steam Game Festival, too. According to GamesIndustry.biz, Valve had led developers and publishers with games involved in the showcase to believe it would be going forward as planned right up until Valve's announcement this afternoon - despite earlier delays to announcement showcase events such as the PC Gaming Show. Indeed, some involved with games set to appear at the festival only found out about its delay via a tweet.
Valve has yet to comment.