Star Fox is coming to the Switch version of Starlink: Battle for Atlas
And the game's out on the 16th of October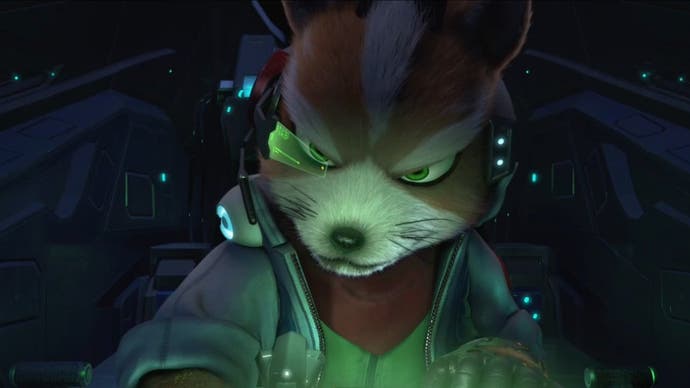 Ubisoft has announced a release date for its weird and charming toys-to-life game Starlink: Battle for Atlas. The game will be landing on PS4, Xbox One and Nintendo Switch on 16th of October, and Switch players will be able to play with Fox McCloud through the entire campaign including missions exclusive to Fox as add-on content.
Starlink: Battle for Atlas is a space dogfighting and exploration game with a colourful art style that calls to mind No Man's Sky. The gimmick is that you can tinker with your in-game spacecraft by messing around with little models that clip onto the controllers. It looks wonderfully zany and the sort of thing that only Ubisoft would do these days.
This is not the first Nintendo crossover Ubisoft has enjoyed in recent years: at last year's E3 press conference, Shigeru Miyamoto came on-stage to help explain Mario + Rabbids. This year, he was given a model Arwing and invited backstage to meet the Starlink development team.