Sony rolling movies and TV shows into PlayStation Plus, but only in Poland for now
Initial trial will last 12 months.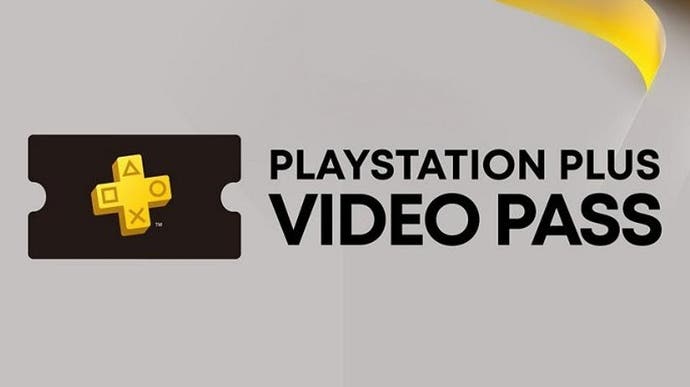 Earlier this week, the brief appearance of a mysterious PlayStation Plus Video Pass logo on Sony's official website set tongues a-wagging across the internet; now, Sony's provided some answers, confirming it'll be rolling movies and TV shows into its PlayStation Plus subscription service - but only in Poland for now.
As detailed by Sony Interactive Entertainment's vice president of global services, Nick Maguire, in an interview with Polish website Spider's Web, PlayStation Plus Video Pass will arrive in Poland today, 22nd April, as part of a 12-month test.
As part of the initiative, all PlayStation Plus subscribers will gain access to the new PlayStation Plus Video Pass app - available on both PS4 and PS5 - at no extra cost, enabling them to stream a selection of movies and TV shows to their consoles.
PlayStation Plus subscribers in Poland will initially have access to 15 films and six TV shows from Sony Pictures Interactive, with the full list below. Maguire says the current plan is to refresh the selection on a quarterly basis.
Movies:
American Hustle
Arrival
Bad Boys (1995)
Baby Driver
Blade Runner 2049
Bloodshot
Charlie's Angels (2019)
The Equalizer 2
Inferno (2016)
Jumanji: The Next Level
Sausage Party
This is the End
Underworld: Blood Wars
Venom (2018)
Zombieland 2: Double Tap
TV series:
Community (seasons 1-6)
Deadly Class (seasons 1)
Future Man (seasons 1-3)
Lost Girl (seasons 1-5)
SuperMansion (seasons 1-3)
SWAT (seasons 1-2)
When asked about Sony's decision to launch the trial run in Poland, Maguire explained (as per Google Translate), "We know very well that we have a large base of players in Poland who stand out due to their commitment and activity in the network and social media. They also like to use VoD platforms. For us, this is the perfect combination, the perfect market, to introduce a test service as part of the PS Plus program and see what our key users think about it."
Today's news is perhaps a little unexpected from a timing perspective, given Sony's recent decision to shift its focus away from video offerings on PlayStation. In March, it announced it would be removing the ability to purchase or rent movies and TV shows on the PlayStation Store from 31st August 2021, citing the decline in purchasers wanting to buy individual movies or boxsets in the age of streaming services like Netflix and Disney+.