Sony considered ditching Vita analogue sticks
Hardware designer reveals what might have been.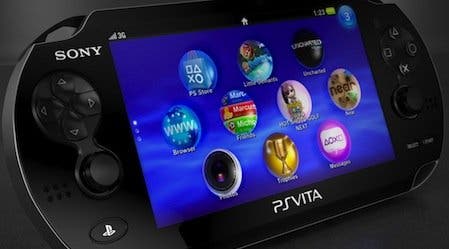 Sony toyed with removing the Vita's twin analogue sticks entirely while prototyping the device, the platform holder has revealed.
Speaking in an interview on the PlayStation Blog, Sony designer Tokashi Sogabe revealed that his team discussed various alternative plans for control inputs, including "flat slide pads".
"We also built a prototype with flat slide pads, a bit like what you have on your laptop, but it just didn't feel responsive enough for gaming and we learned that you need that physical response of tilting the stick to feel like you have total control.
"For me as a designer [analogue sticks] have presented a huge challenge, partly because it's much easier to design products with entirely flat surfaces.
"We also discussed the position of the analogue sticks at great length: I didn't feel that they were in the perfect position from a design perspective but Worldwide Studios were adamant that they were in the best position for comfortable gameplay, and in the end they won out on that point."
Sogabe also mentioned a few other rejected concepts for the new portable, including a beefy 5.5 inch screen with the buttons somehow incorporated into the display.
"It is easy to fall into the trap of thinking bigger is better when it comes to screen size but it isn't," he explained.
"There was a great deal of discussion and we even talked about using a 5.5 inch screen with all of the buttons included on it, but that had a negative impact on the operability of the device and the idea was abandoned."
Finally, he mentioned that a number of different form factors were tried out, including a clam shell design.
"When we started work on PS Vita, the shape we had in mind was very similar to the final product, but in the testing phase we tried many different designs, including a sliding system [similar to PSP go] and a clamshell.
"We settled on the final model after many discussions with the game development teams in Worldwide Studios."
The final version of Sony's new hardware goes on sale in Europe and the US from 22nd February.