Soggy survival game The Flame in the Flood is coming to Switch next week
Drowning in indies.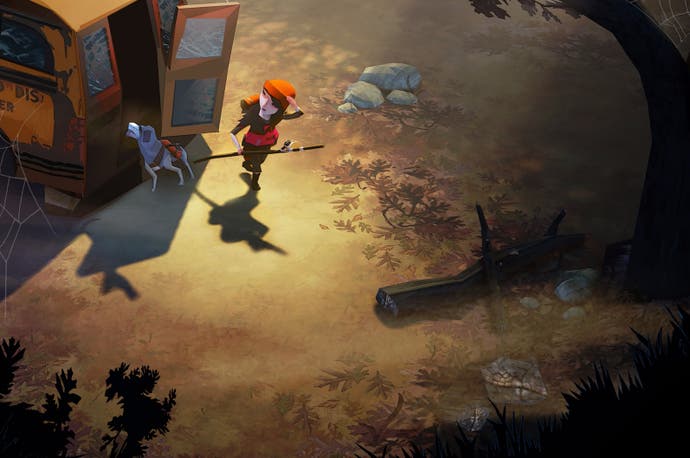 At this point in the life of Nintendo's Switch, it would probably be easier to start posting news stories about the indie games that aren't on their way to the console-portable. That sort of reckless non-conformity would probably be frowned upon though, so instead I'll simply tell you that The Flame in the Flood is releasing on Switch on October 12th.
The Flame in the Flood is the work of developer The Molasses Flood, and offers a wonderfully evocative twist on the well-worn "rogue-lite" survival game formula. The genre's usual bouts of scavenging and crafting unfold in a world where you've no choice but to journey ever-onward, rafting along a sometimes serene, mostly tumultuous procedurally generated river, with the odd stop-off at passing islands to stock back up on supplies.
The Flame in the Flood's most immediately arresting element, not including the fact that you have an adorable dog as a constant companion, is undoubtedly its distinctive presentation. It has a gorgeous, painterly visual style (courtesy of the original BioShock's art director) and a wonderfully atmospheric, guitar-twanging country soundtrack by composer Chuck Ragan.
Eurogamer's Christian Donlan slapped a great big silver 'Recommended' badge on The Flame and the Flood when he reviewed it last year, noting that while its land-based survival rhythms were solid, rather than exceptional, the constant, unpredictable pull of the waters elevated it to something quite refreshing.
"Suddenly, you can see why so many people spent so long learning the river," he said, "even when they knew the river was only going to change again once they thought they were safe."