Shaqfighter trademarked by Shaq's licensing company
The spiritual successor to Shaq Fu no one asked for (but everyone secretly wanted).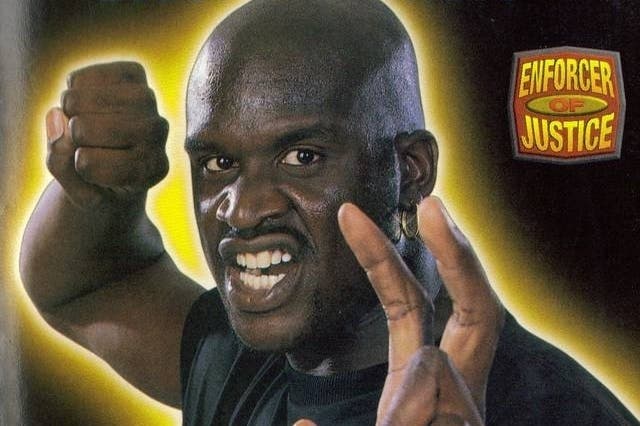 Remember Shaq Fu? How could you not? The 1994 SNES and Mega Drive fighter based on the fictional exploits of basketball legend Shaquille O'Neal is often cited as one of the worst games ever made. Well brace yourself, kiddos, as the aging b-ball star may be returning for another fighting game nearly two decades after setting the world on fire with his ironic cult classic.
Mine 'O Mine, the company that runs O'Neal's Shaq.com, has filed a trademark for something called Shaqfighter. The filing page (via Siliconera) states that it covers "Entertainment services, namely, providing online games; Providing a website featuring electronic and video games and news, information, tips, hints, enhancements, audio-visual content, music, videos, television programs, movies, animated series, and other multimedia materials in the field of computer and video games."
Earlier this year, Shaq returned to the video game space in ShaqDown, an endless runner on iOS. It received mixed reviews, but as fun as it is to see Shaq run, we really want to watch him combat demons using his unique mix of martial arts and basketball.