S.W.A.P., an FPS without guns, is out now for free
Trade places with your opponents to disorient them.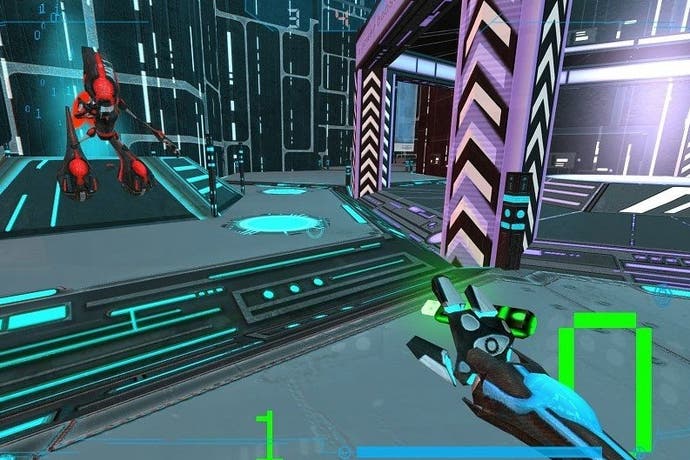 S.W.A.P. (Subterfuge Weapons Assessment Program) just came out today and it's one of the most unique twists we've seen on the competitive first-person shooter. It's main claim to fame: it doesn't have guns.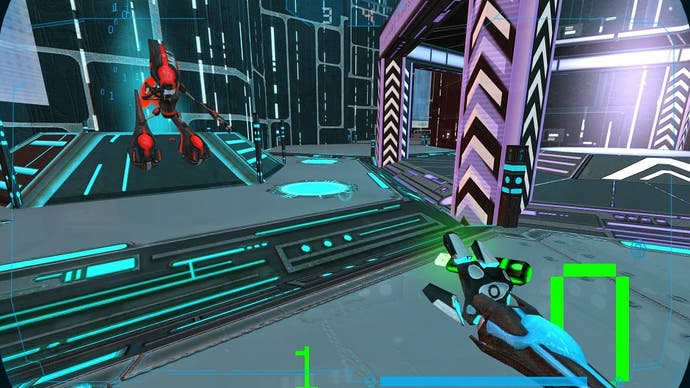 At least it doesn't have conventional weaponry. Playing as a team of robots, players can shoot one another, but these laser-like projectiles don't harm other players directly. Instead, they make the target switch bodies with the player who shot them. The idea is to disorient your opponents so they lose track of their goal and/or fall into a trap.
S.W.A.P.'s only current mode is a variation on Capture the Flag, wherein you're tasked with stealing a computer virus then uploading it to the enemy base. Of course, a well executed shot will allow you to trade places with the person (er, robot) holding the virus, at which point you'll suddenly become in possession of the game's all important macguffin.
"We do not have any plans to monetise S.W.A.P and are offering it for free, no strings attached," stated its Sydney-based developer Chaos Theory Games. "We've worked hard to make it the best experience possible, and we just want people to enjoy it."
That being said, the developer does have a petition for an enhanced commercial remake. "We've worked hard to release a unique and entertaining game, but with enough community support, we'd love to rebuild S.W.A.P. from the ground up through crowdfunded development," the Chaos Theory explained. It added that signing up is "purely for voicing your support to begin a crowdfunding campaign, no commitment required."
S.W.A.P. is currently available from the developer's site and Desura.