Rusty Lake's Cube Escape Collection bundles 9 wonderful, darkly surreal puzzlers on Steam
Out today for a minuscule price.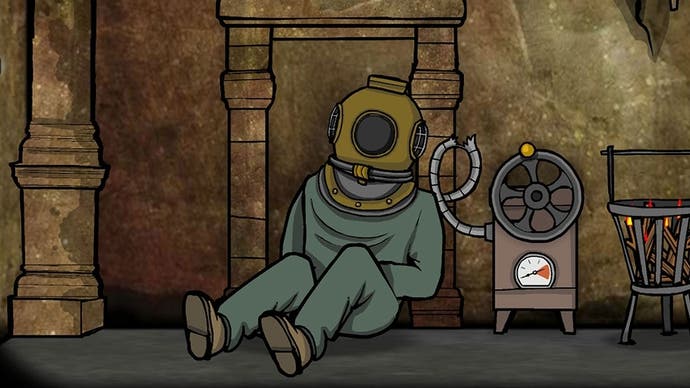 Developer Rusty Lake's brilliantly surreal Cube Escape puzzle series is now available in a ridiculously good value, nine-game bundle on Steam.
Cube Escape, if you're unfamiliar, is the somewhat bite-sized companion series to the developer's more fully fledged premium Rusty Lake games (Rusty Lake Hotel, Roots, Paradise, Paradox, The White Door, and series precursor Samsara Room), with all 15 deliciously off-kilter instalments contributing to a surreal, centuries-spanning narrative whole, where recurring characters, locations, and motifs drift in and out like a fever dream.
However, for all their increasingly ambitious narrative complexity - the generation-hopping Roots, in particular, is a gorgeously affecting piece of work - they're relatively simple things at their core, melding casual escape-the-room-style puzzling with a bit of point-and-click adventuring. The end result tends to be just satisfying enough from a challenge perspective, but the real joy inevitably comes from the series' darkly surreal, occasionally grotesque theatrics.
The newly launched Cube Escape Collection features all nine Cube Escape games released to date - The Lake, Seasons, Aries, Harvey's Box, Case 23, The Mill, Birthday, Theatre, and The Cave - and each is a distinctive, largely self-contained experience, despite the narrative links.
Previously, the Cube Escape titles have been free-to-play, albeit ad-supported, via web browser and mobile. Developer Rusty Lake's new compendium, however, strips out the ads and serves up the entire collection for an absurdly reasonable £3.99 on Steam. What's more, there's a 30% launch discount, bringing the cost down to £2.79 until 21st October. As a fan, I'd say that's a fantastic price for what amounts to a fairly hefty chunk of pleasing, puzzle-y weirdness.