Rime dev's intriguing murder mystery The Invisible Hours going non-VR and multiplatform
Hunch time.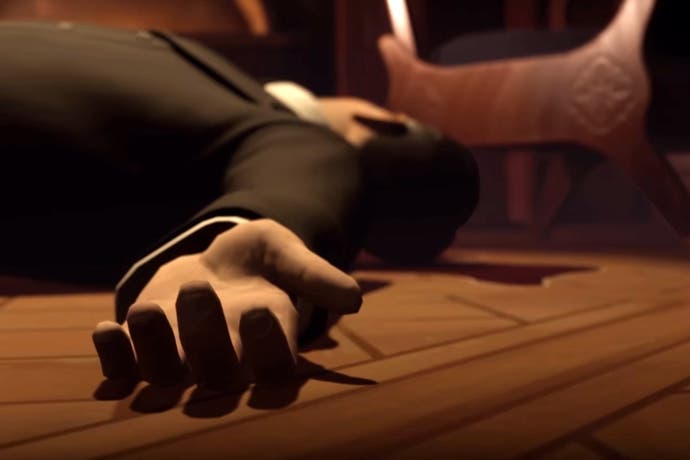 Tequila Works' intriguing virtual reality murder mystery, The Invisible Hours, is going non-VR and multiplatform, and will come out 24th April on PC, PS4 and Xbox One.
Beside 4K support there's no mention of any changes, and I've since heard from Tequila Works the non-VR version will be $30 - both versions will cost the same. Currently, the VR version costs £35 on PS4 and £30 on Steam - a price I felt was too high when I wrote The Invisible Hours review. It dropped to around £10 on Steam in the Christmas sale, and at that price I have no hesitation recommending it at.
Existing owners of the game, incidentally, will get the non-VR version for free and vice versa.
#TheInvisibleHours will be launching on Xbox One, PS4, and PC on April 24,2018. Now you can enjoy this immersive theater styled, classic murder-mystery experience in all platforms! Also you can meet us in @sxsw and play TIH all week! pic.twitter.com/1gDTswErbN

— Song of Nunu ❄️ | Coming soon (@TequilaWorks) March 15, 2018
The Invisible Hours stood out as a brave new kind of VR immersive theatre experience, one where you were a spectator in an Agatha Christie-style whodunnit and free to follow characters as they went about their shady dealings over the course of several hours. You could also rewind time and follow someone else to see what they got up to.
It was a formula which created some powerfully intimate moments, as personal confessions were whispered within earshot, or gruesome happenings unfolded before you. I imagine the thrill of feeling inside the scene will be lost without a VR headset, but on the other hand the boost in resolution will bring a fidelity the PSVR version, particularly, lacked.
A game to bear in mind.