Rhythm Thief coming to iOS this winter
Free with in-app purchases.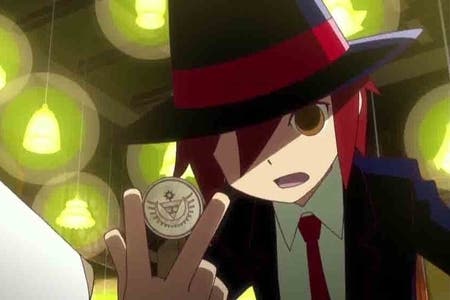 Rhythm Thief & The Emperor's Treasure is slated for release this winter on iOS, according to Sega's Japanese site.
While the translation is certainly ropey, the listing stated that it's "Play Free basic (with charged items)," which is google translate speak for "free with in-app purchases."
There also appears to be a social component involved, but it's unclear what exactly that entails. The original game on 3DS had a two-player mode, but this version is listed as supporting only one player, so I have a sneaking suspicion that this is a reference to leaderboards.
Also unknown is how the payment model will work exactly, but it seems highly likely that it will be cheaper than the 3DS version. Earlier this year Ghost Trick made the leap from DS to iOS where it cost a third of the price, so hopefully this will follow suite.
We've reached out to Sega for more info and will update as we hear back.
Our Christian Donlan thought highly of the original 3DS release back in May. "Stylish, personable and effortlessly idiosyncratic," he called it in his 8/10 Rhythm Thief review, "The Emperor's Treasure doesn't just have rhythm: it also has soul."