Rhythm Thief & the Paris Caper launches on iOS
UPDATE: But now it's been pulled.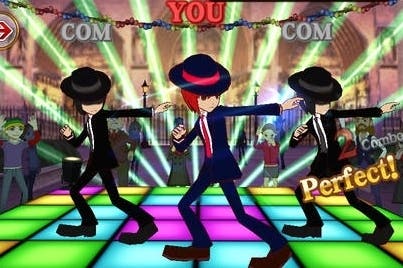 UPDATE: Rhythm Thief's iOS launch has turned out to be short-lived - publisher Sega has pulled the game from the App Store after discovering an "unexpected problem".
"An unexpected problem has been discovered in the version of Rhythm Thief that was available yesterday on the Apple App Store, so we have removed it temporarily from the store as we work on a fix," a spokesperson explained. "Our development team is hard at work to update the game and it will be back online very soon.
"Anyone who has purchased the game already will be able to play it as soon as it is back. We will keep you updated and we thank you in advance for your continued patience."
Rhythm Thief launched on iOS last night - there's no word as yet on when it will return.
ORIGINAL STORY: Rhythm Thief & the Paris Caper - the iOS spin-off of the 3DS rhythm game Rhythm Thief and the Emperor's Treasure - is out now, Sega has announced.
Temporarily priced at £6.99 / $9.99, this iOS adaptation isn't a straight port of the 3DS game as much of the storytelling has been omitted in favour of getting straight to the action. It's not entirely stripped down though, as the iOS game features a lot of new content including 20 original songs, 50 new missions, new mini-games, and an a new "accomplice" feature in which you can recruit teammates and even borrow them from friends.
This Pokemon-esque trading feature comes at a cost, however, as the App Store noted that "a network connection is required to play." This may not be a big deal if you're on the surface, but you won't be able to play this during underground tube passages or on plane rides. We've contacted Sega about the possibility of an offline mode being added as an update and are awaiting reply.