Respawn Entertainment is working on a secret VR "combat experience" for Oculus
"It's not Titanfall or Star Wars".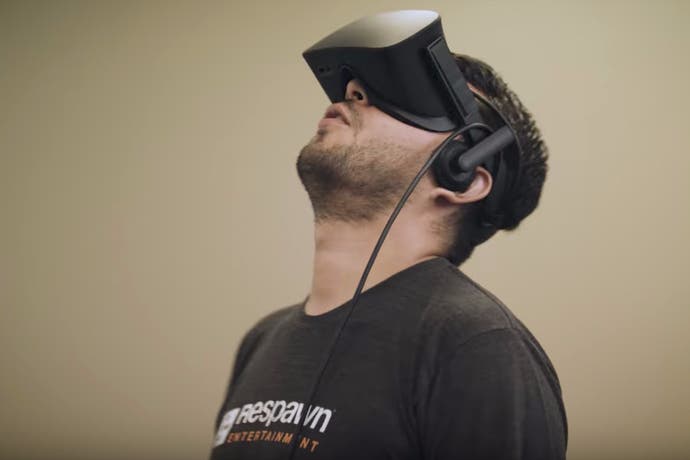 Respawn Entertainment and Oculus have joined forces to work on a "super secret" new VR game, currently scheduled for a 2019 release.
About the only solid details that Respawn is willing to share on the project right now is that it's a "first person combat experience", and that it's definitely not Titanfall or Star Wars. There's even a one-minute-43-seconds-long video to go with the announcement, in which everyone at Respawn masterfully avoids revealing any further information.
If there's any key takeaway from the video, it's that Respawn is keen to "depict being a soldier in combat in a more fully fleshed out and realistic way". VR, it says, can far better convoy the paranoia, fear, tension, adrenaline, and anger of combat on the battlefield.
Over on Respawn's blog, director Peter Hirschmann expands on that idea. "There are so many cool parts to making a game in VR, but perhaps the most intense one is emotion. While you know you're wearing a headset, your brain processes VR on an emotional level. Though you're in a simulation, you feel like you're there. It's all kinds of awesome."
Now that the studio's partnership with Oculus has been revealed, Respawn will "go dark again" on the mysterious project until closer to its targeted 2019 release.