Rebellion acquires The Bitmap Brothers' classic games portfolio
Expect re-releases and brand-new games.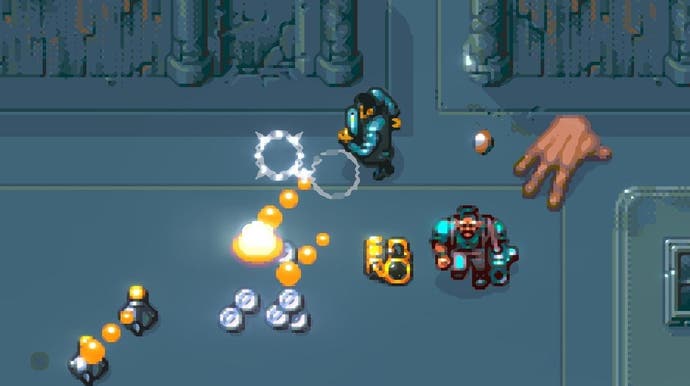 Rebellion, the studio behind the likes of Sniper Elite and Strange Brigade, has acquired the portfolio of renowned British developer The Bitmap Brothers, with an eye to bringing its library of old-school hits to modern platforms.
Readers of a certain age will no doubt fondly recall The Bitmap Brothers as one of the leading lights in the early days of the Amiga and Atari ST, although their much-loved games - including Xenon, Speedball, Z, and The Chaos Engine - spread their wings across myriad platforms throughout the late 80s and 90s.
According to Rebellion, the acquisition will see The Bitmap Brothers' classic library make the jump to modern platforms (several games, including The Chaos Engine, are already available on PC and iOS), and plans are also afoot to create new games based on the developer's titles.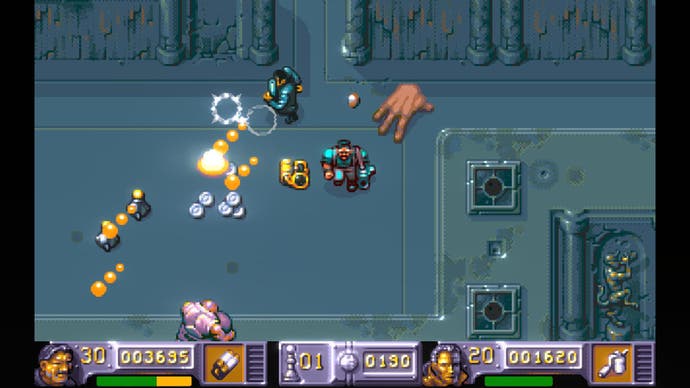 "The Bitmap Brothers are renowned for making great games and for bringing gaming into the mainstream with inimitable style," said Rebellion CEO and co-founder Jason Kingsley in his best press release voice, "We've known Mike Montgomery for many years, and we're honoured by the faith and trust that he has shown in us by passing on the torch. We'll strive to be vigilant custodians of one of gaming's great names."
It has, of course, been a busy decade for Rebellion; back in 2000, the studio purchased beloved British comic series 2000 AD, and it later snapped up Evil Genius developer Elixir Studios' IP (Evil Genius 2 is due next year) and brought Tomb Raider creator Core Design into the fold.
More recently, it acquired SkySaga studio Radiant Worlds, and has even found time to establish a film and TV arm, alongside a board game division - the latter of which was announced last week, with its first game being a cardboard adaptation of the Sniper Elite series.
There's no indication of when Rebellion might turn its hand to its newly acquired titles, but a Bitmap Brothers revival is a prospect that will undoubtedly excite more than a few.