Raiden V arrives in the west next week
Raiden? Raiden? Raiiiiiideeeeeen?!!!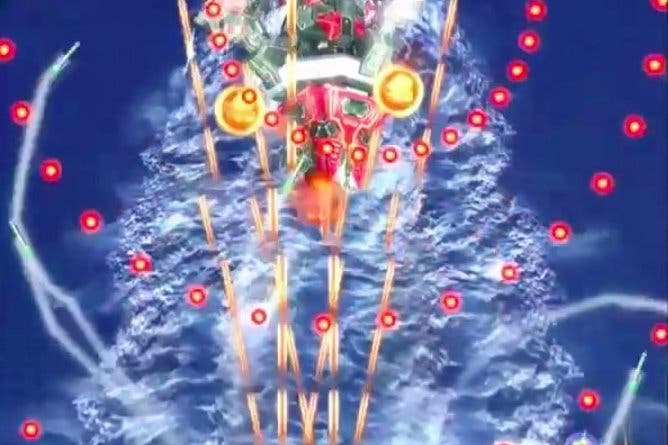 Oldschool shmup Raiden V is launching 11th May exclusively on Xbox One in Europe, North America and Asia, developer Moss has announced.
This will be the first new entry in the quarter century old Raiden series in nine years.
Raiden V launched in Japan in March where Xbox One users could import it so long as they didn't mind the language barrier. Given that all the basics are explained on the game's website, that likely wouldn't pose a problem for many. Still, setting up a Japanese Xbox Live account may have been too much of a bother for some.
Eurogamer contributor Will Freeman rather liked Raiden V upon importing it. "This just isn't a shmup for everyone. It's not even a shmup for every genre obsessive. But for players willing to try something different, it can prove superb," he said in his Raiden V review.