PS4-exclusive The Tomorrow Children now has a mobile spin-off
Puzzle that.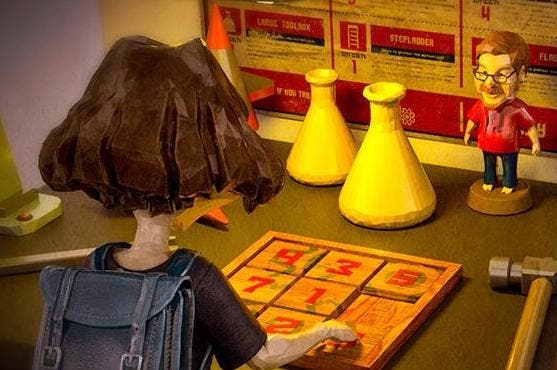 The Tomorrow Children is a PlayStation 4-exclusive game published and trademarked by Sony Interactive Entertainment, and yet you can now nab a mobile spin-off for iPhone and Android.
The catchily-named The Tomorrow Children: The App is available now for you to practice some of the kinds of puzzles featured in the main game while on the train or sitting on the loo.
However, despite being developed by The Tomorrow Children studio Q-Games, it has no interaction with the main game.
The Tomorrow Children on PS4 features cooperation between random players but there's no similar connectivity here. There's no option to send your progress towards someone playing the main experience (or yourself), for example.
On the upside, it is free.
An odd mix of free-to-play and early access elements, The Tomorrow Children launched for PS4 back in September.
Our Chris Donlan played The Tomorrow Children for several days and found it a fascinating experience, if not a particularly rousing ride: "There is something so carefully made, so lovingly crafted about The Tomorrow Children, that I found it hard to set aside even when I wasn't having much of what you might traditionally call fun," he wrote.