Professional Lumberjack 2015 headed to PC and consoles
Saw that one coming.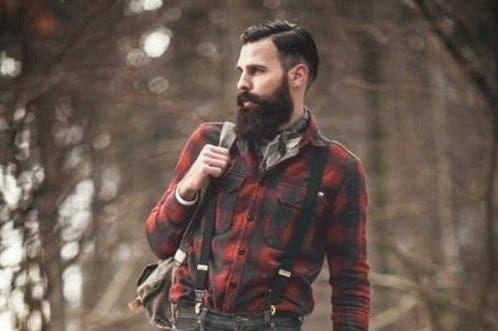 Bandai Namco will publish Professional Lumberjack 2015 in the UK, both as a digital download and on disc.
Bamco's agreement also covers another version of the game, Professional Lumberjack 2016, which is also due this year for PC and unspecified consoles.
The UK, Germany, Switzerland, Austria, Nordic and Netherlands will get a disc-based version as well as a download, while other territories will have to rely on digital copies only.
Both games will see you felling trees, preparing timber, dressing in plaid and cultivating a fine beard.
You'll also be able to bomb about the forest in quad bikes and trucks, as well as play around in a harvester (the vehicle, not the carvery).
They're not the first titles in the series - developer UIG appears to be responsible for a series of earlier instalments, then named as Woodcutter Simulator.
A third game, Professional Farmer 2016, will also be released as part of the deal. Gameplay details sound remarkably similar to Farming Simulator.