PlayStation Vue is a new cloud-based TV service for PS4 and PS3
And, soon, iPad.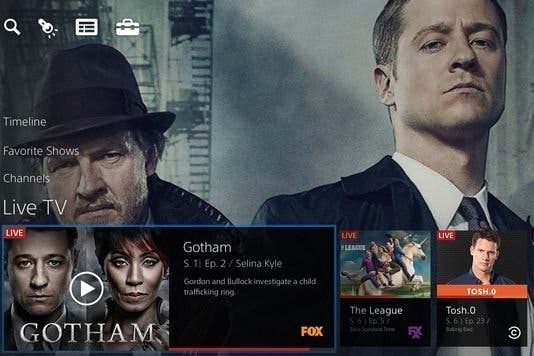 Sony has announced a new cloud-based TV service called PlayStation Vue.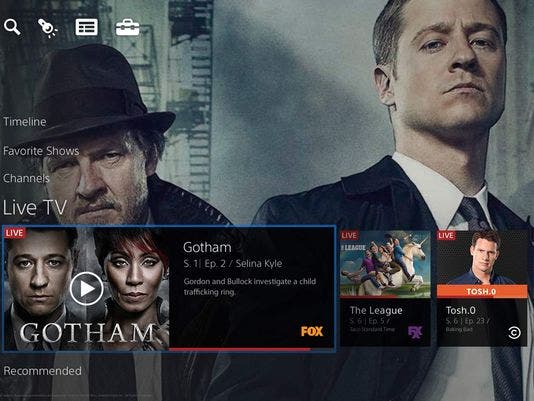 It lets people watch live TV and on-demand content without a cable or satellite service.
A beta will be available to select PlayStation 4 and PlayStation 3 owners this month, Sony said.
The idea is to combine live, on-demand and catch-up TV with a PlayStation user interface that works with a DualShock. The past three days of popular programming will be available without the need to schedule recordings. It also recommends movies and shows based on your viewing habits and what's trending.
You can save shows to the cloud without storage restrictions or scheduling conflicts, Sony said. If you tag a favourite show, you'll automatically have access to episodes of that show for 28 days so you can watch it whenever you like.
The beta includes 75 channels per market, Sony said. North America gets channels from the likes of CBS, Fox, NBC and Viacom.
Sony promised a "fair and competitive" price, although declined to confirm the details. It did, however, say PlayStation Vue will be offered on a month-to-month basis without penalty for cancellation, so no contracts.
All you need is a PS4 or a PS3 and a broadband internet connection. A version will be released on iPad soon after the PlayStation console beta. Later it'll be available on more Sony and non-Sony devices.
Sony Computer Entertainment America plans a commercial launch during the first quarter of 2015. We've asked Sony Computer Entertainment Europe for UK details.
Sony Computer Entertainment boss Andrew House said PlayStation Vue was part of Sony's push to broaden the appeal of PlayStation consoles. As of the end of September 2014, PS4 had sold 13.5m units globally.
"This is an opportunity, in my view, to fulfill a longer goal of transforming what was in the past a dedicated game device into a proper entertainment hub," he told Bloomberg.
"There is nothing in entertainment as broad as the mass-market live-TV space."