Official PS5 teardown video gives us our first look inside Sony's next-gen console
Cool gubbins.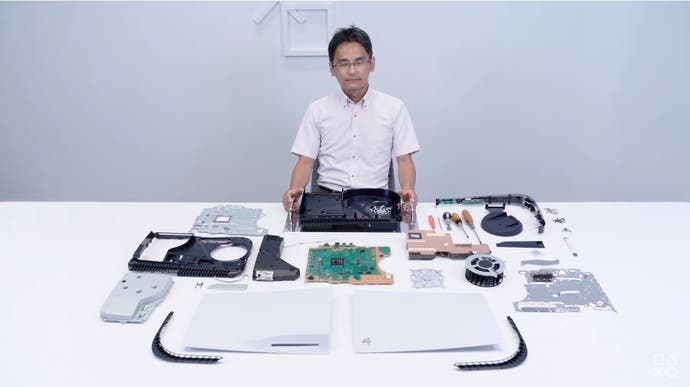 Sony has released a PlayStation 5 teardown video showing off all the bits and bobs inside its enormous next generation console.
In the video below, Yasuhiro Ootori, VP of mechanical design at Sony Interactive Entertainment's hardware design division, discusses a "dramatic" improvement in both performance and quietness compared to the PlayStation 4. The latter is an important point for me, given that my OG PS4 sounds like an airport runway even when I'm playing Netflix.
First off, Ootori shows off the rather fussy process of switching the PS5 from vertical to horizontal. You need to unscrew the base, store the screw in the base itself, then use a cap to plug the screw hole. You then rotate the stand, and clip it on to the PS5 in-line with the PlayStation face buttons etched on the console. You can then lay the PS5 down flat. The stand is necessary for doing this because the PS5 itself is not flat.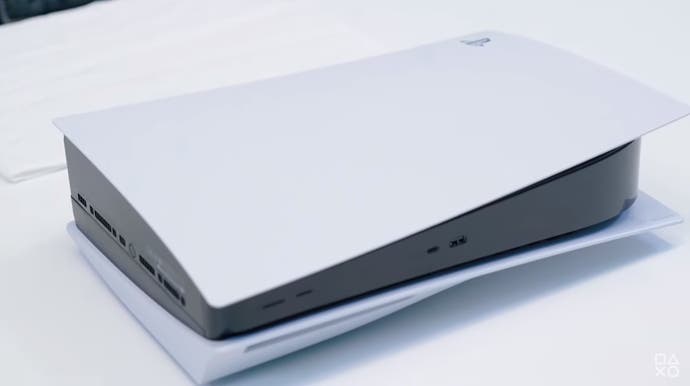 The two rows on the front of the console are air vents, Ootori says, and the entire rear side is its exhaust port.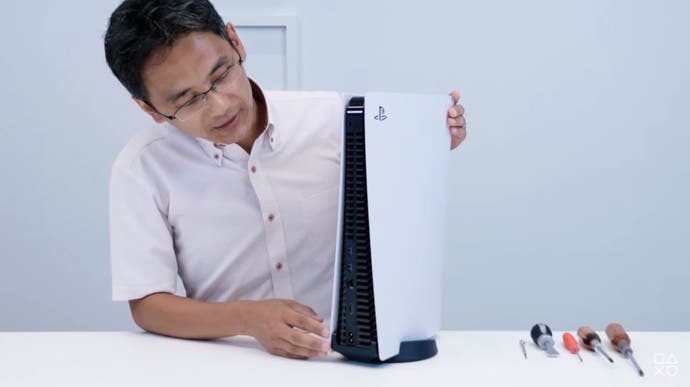 The white panels on both sides can be removed by users themselves by simply lifting the back corner and sliding it off. Perhaps we'll be able to buy new ones in different colours and designs.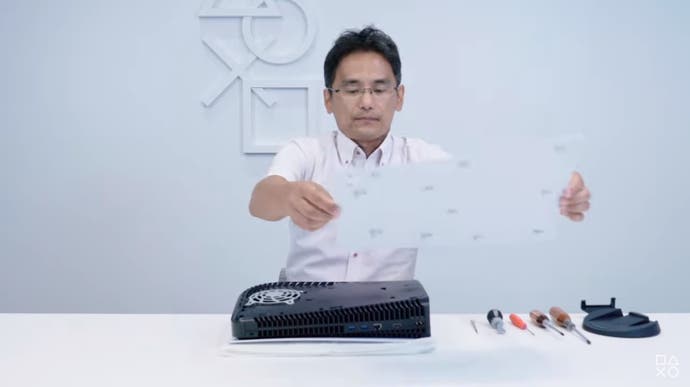 Underneath is the sizeable cooling fan, which draws in air from both sides. There are two dust catching holes that are used to vacuum out dust. The double-sided air intake fan is 120mm in diameter, and 45mm thick.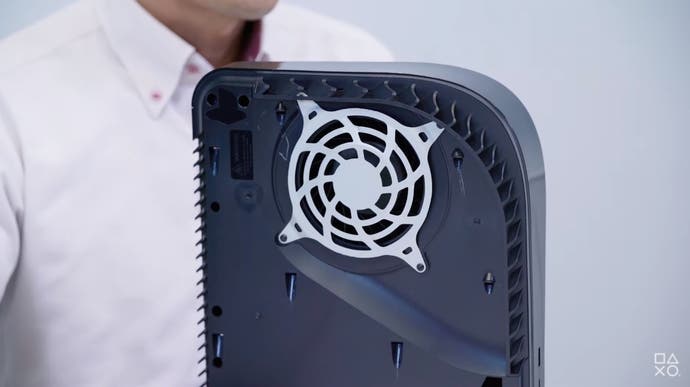 The Blu-ray drive unit is completely covered in a sheet metal case and mounted with two layers of insulators to reduce drive noise and vibration when the discs spin.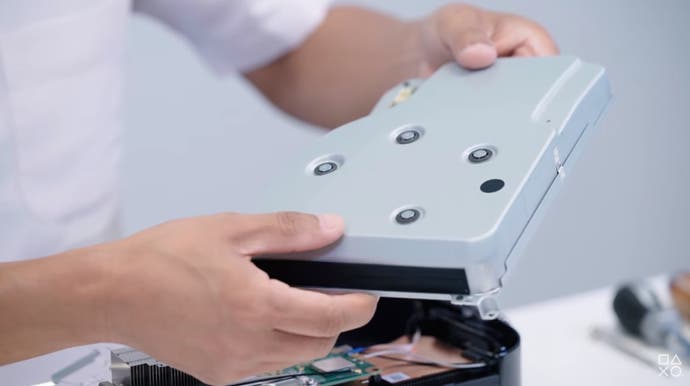 Underneath the shield we get a good look at the CPU, the GPU, memory, and 825GB SSD. And this is cool - we see the liquid metal used for long-term cooling.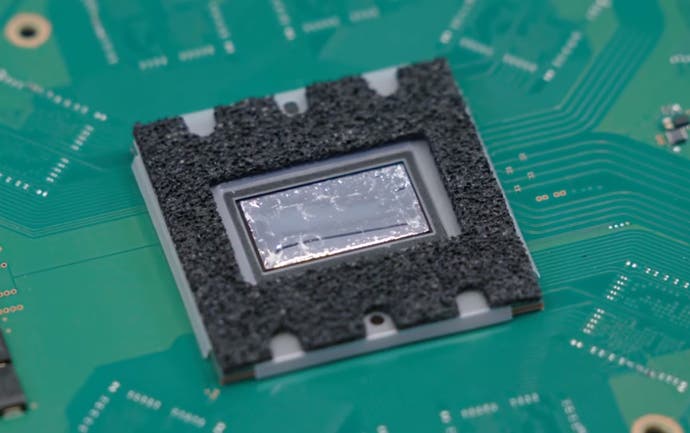 Next up, the PS5 heatsink, which looks like it takes up around 40 per cent of the space inside the console.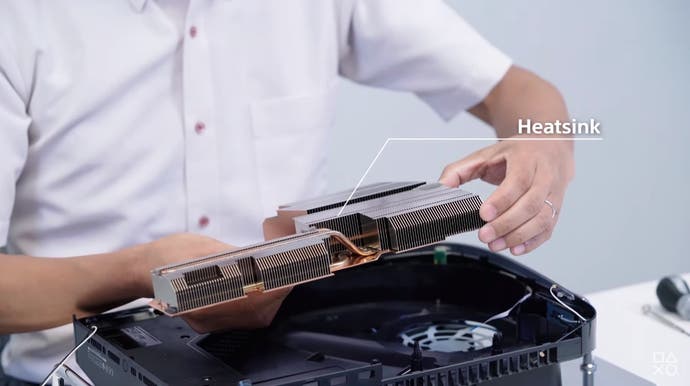 And finally, the power supply unit.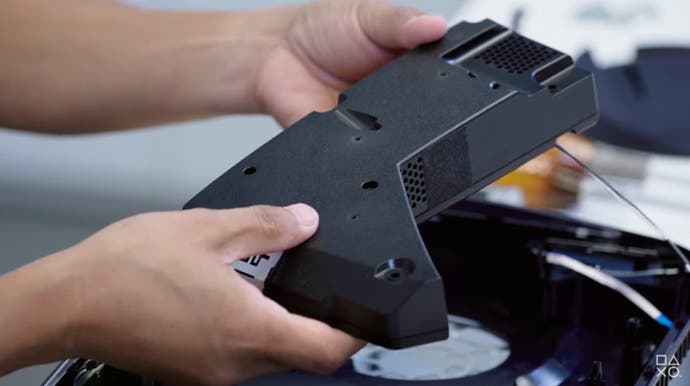 Sony has been ultra cagey about the PS5 so far, to the point where we still have loads of unanswered questions about the console just over a month before release. But it's cool to see the company release a teardown video so we can see exactly what we're getting for our £450.
Now, did anyone spot the PS5's mysterious nut?