Obra Dinn sails onto PlayStation 4, Xbox One and Switch this month
Un memento.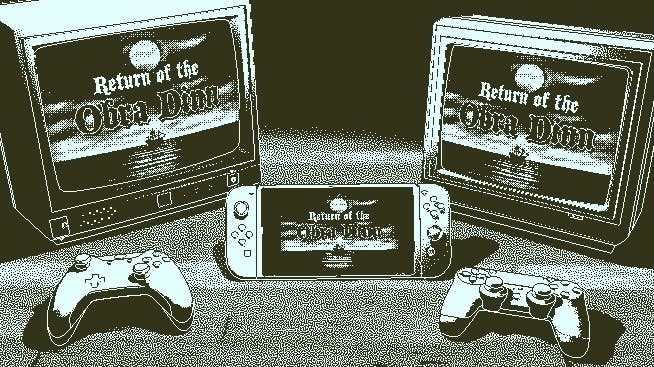 We knew a console port was arriving sometime soon, but the date of Return of the Obra Dinn's maiden voyage on PlayStation 4, Xbox One and Switch has finally been set: and it's later this month.
On Twitter, developer Lucas Pope announced a release date of 18th October for all three ports. There's also a snazzy image of the consoles in classic Obra Dinn style.
If you missed Obra Dinn the first time around, it's an excellent puzzle game which places the player in the shoes of an 1800s insurance adjuster investigating the disappearance (and subsequent return) of a ship called the Obra Dinn. With the help of a magical pocket watch and some flashbacks, you'll be able to piece together what happened to the entire crew. Hopefully. Should you need further convincing, take a peep at Christian Donlan's review, which is wonderfully entertaining to read in itself.