Obama 2012 election adverts in Madden NFL 13, Tetris
Campaign targets key states.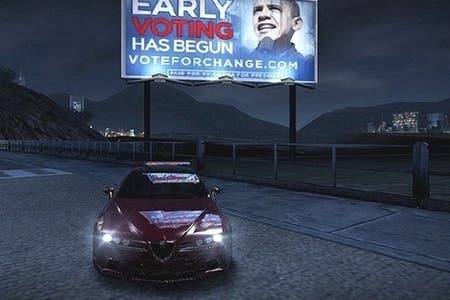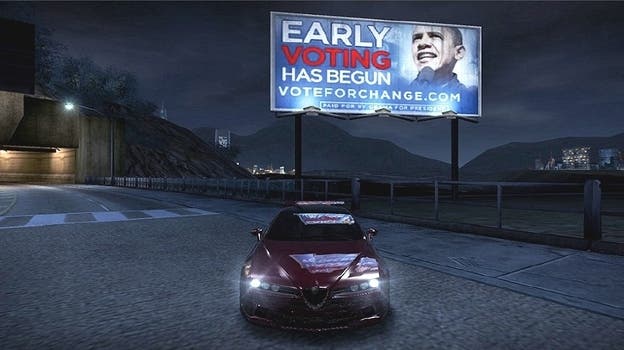 Barack Obama will advertise his 2012 presidential re-election campaign within games such as Madden NFL 13.
Mobile titles such as Tetris and free online game site Pogo.com will also carry the ads, NPR reported.
The Obama campaign previously advertised in 18 games during the 2008 election blitz, including the Xbox 360 version of Need for Speed: Carbon (pictured above).
Republican rival Mitt Romney is also using video game advertising this year, although information on the titles his team selected has not been released (does Cabela's Big Game Hunter have a helicopter-based wolf hunting spin-off?).
Video games are an attractive prospect for political advertising - user data given to marketeers allows gamers in crucial swing states to be targeted. These are locations where every vote counts, so we probably won't see them here in Brighton.
Not feeling political enough? Gamers will be awarded Halo 4 warrior avatars for watching the election season's political debates. Who said politics couldn't be fun?