Nioh 2 won't be blunting its difficulty
'It's a samurai versus samurai game, so the tension needs to be there.'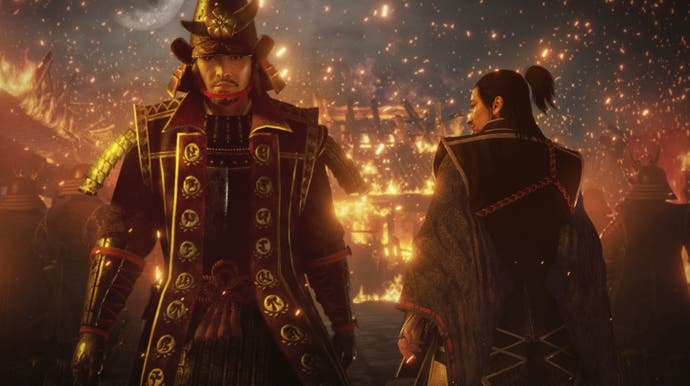 If Nioh was Team Ninja rediscovering its mojo, then the imminent sequel sees the prolific Shinjuku studio further refine its beloved art. This isn't a radical reinvention, nor a drastic evolution; rather it's a subtle retooling that presents a more aggressive, fantastical and diverse playground of miscreants to scythe through. It's a mean, purposeful mutation of Nioh's original formula.
"When we worked on Nioh, we discussed a lot about what we do best as Team Ninja, and what are we best at," says Team Ninja head Yosuke Hayashi. "All that amazing feedback confirmed our identity, what we're good at - that's the biggest compliment we received, and we just want to carry on doing what we do best."
What is it that Team Ninja does best? Hayashi has it down as an extension of Koei Tecmo's exploration of historical eras, as well as its mastery of combat. I'd whittle it down further still, and say Team Ninja's strong hand has typically been its hard-edged action that feels exquisite, a taut elasticity to protagonists that boast incredible depth in their movesets. Nioh 2 takes all that and strengthens it, all while expanding your moveset. After an hour playing through a short section pulled through the middle of the game, it's probably the most satisfying Team Ninja title I've played since Ninja Gaiden Black.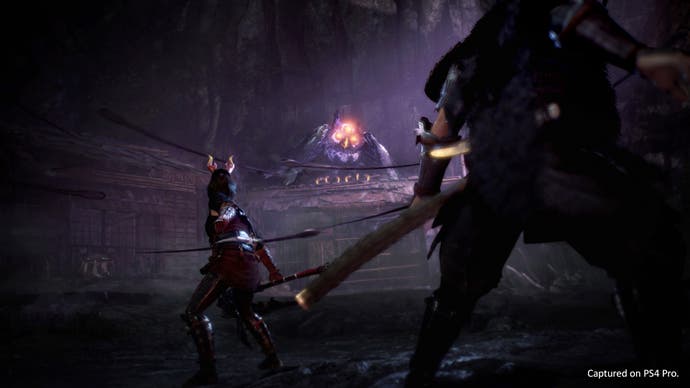 Maybe that's because there's more of a sense of ownership over your character, and of whatever build you end up pursuing. Nioh 2 is a prequel ("When we worked on the first Nioh, we weren't really thinking about making a sequel at all," says Hayashi. 'We told the story in Nioh until the end of the Sengoku era. After we finished with the first game, it was essential to look at the first half of the Sengoku era, which is the most popular period in Japanese history - it was way more chaotic"), so the original game's lead William is absent. Instead you craft your own character via a reasonably powerful editor before setting off on the real work of fleshing out how they play.
Nioh 2 adds a new layer to the original's already flexible system. Stances return as does the ki meter - alongside Team Ninja's own ingenious way of bringing Gears of War's active reload system into their own discipline - and now they're complemented by an all-new Yokai Force gauge that allows you to call upon your Guardian Spirits in combat. It's a refinement of the living weapon system of the original, slotting neatly into place with the existing systems and providing an extra layer to combat that was already praised for its depth.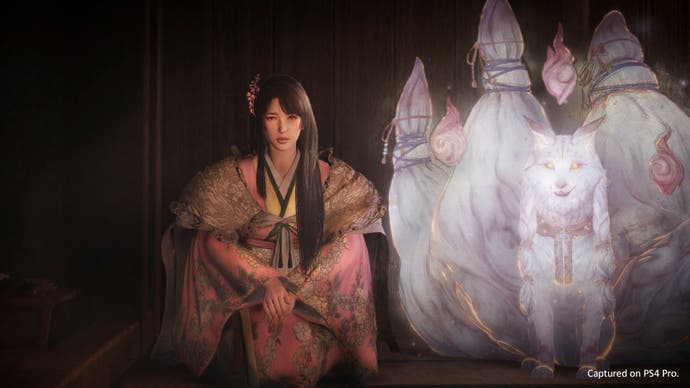 Perhaps more importantly this time out there's more ways to flex that combat system. "The biggest problem with the original was lack of enemy variation," admits Hayashi. "The number of enemies was fine, but once you got to know how to deal with an enemy it got quite repetitive. In Nioh 2 new areas will have new enemies, and the placement will be more dense." The short time spent with the demo certainly suggests that's the case, the small area packed with suicidal ninjas, fiery wanyūdō, ground-shaking samurai and, in Toshiee Maeda - a stalwart of the Samurai Warrior series - a perfectly challenging boss encounter too.
You might have already faced up against Maeda in Nioh 2's betas, all of which have helped direct development of the game. "Most of the negative feedback was about how unfair some of the combat can be," says Hayashi of what's changed as a result of the betas. "It was almost too difficult, and demoralising. So we adjusted the difficulty based on that - if you make a move that's high risk and high return, if you die it should feel like it's your fault. It should feel right when you die."
Which isn't to say that Nioh 2 is going to be a breeze. "It's hard to say if it's easier or harder," says Hayashi. "We focussed more on the tension of the combat and whether it's challenging enough. It should be equally interesting for players who've played the first game as well as new Nioh players - we've added new weapons, yokai skills and there's a lot of freedom in building your own character. We wanted to provide players with a higher level of satisfaction - that was our priority."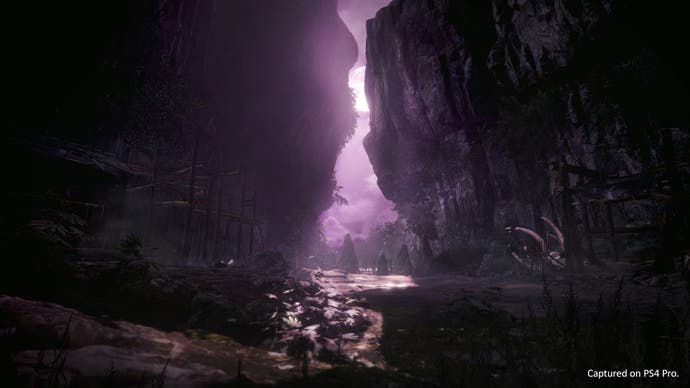 It's an interesting topic, especially in light of the conversation around last year's Sekiro, a game whose steep learning curve had some players asking for an easy mode. That's not going to be an option in Nioh 2, although Team Ninja goes about smoothing some of the harsh edges in other ways. "With Nioh 2, the biggest theme we had in the team was diversity," says Hayashi. "There's no one answer to defeating a boss, or going through different levels. There are so many various ways to approach things in your own way - one could be online co-op, that should make it more accessible. But it's about trying to find a way that works for you, and the difficulty you want - it's a samurai versus samurai game, so the tension needs to be there.
"I'm not against easy modes at all," he continues. "When you look at Nioh and its priority, the concept is the tension of samurai combat so it didn't quite work. It's all about the authenticity of the combat, so not this time - but I'm not against it."
Here's hoping that the challenge presented by Nioh 2 isn't off-putting to some players, because as it stands it looks to continue Team Ninja's return to the front-lines of the action genre, with a smart consolidation and expansion of all that's been great and good about the developer's work in the past. It's a mean, purposeful mutation of Nioh's original formula, and a fascinating mutation of Team Ninja's own formidable style.