Newell: living room-friendly PC Steam packages to compete with next-gen consoles
"We'll do it but we also think other people will as well."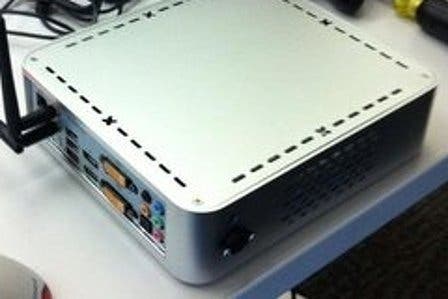 Amid the rumours that Valve plans to enter the hardware market with a Steam Box, Gabe Newell has said gamers will be able to buy a living room-friendly PC package from the Half-Life maker in 2013.
Speaking to Kotaku, the Valve chief said he expects companies to sell PC packages for living rooms next year and that they could run Steam out of the box.
And they will, Newell said, compete with next-generation consoles.
"We'll do it but we also think other people will as well," Newell said. "Well certainly our hardware will be a very controlled environment. If you want more flexibility, you can always buy a more general purpose PC. For people who want a more turnkey solution, that's what some people are really gonna want for their living room.
"The nice thing about a PC is a lot of different people can try out different solutions, and customers can find the ones that work best for them."
The Steam Box was first mentioned by a report on The Verge, which earlier this year reported that Valve was working on a console to be developed in partnership with manufacturers.
The Verge report said the Steam Box would likely launch with a proprietary controller that may allow for swappable components (analogue sticks, etc.). Valve filed a patent for such a device last year.
It also heard that some of these devices - maybe the controller itself - could be (or include) biometric sensors. These could measure heart beat (via a bracelet), skin galvanic response (sweaty hands) and feed that information back into the game. Sources intimated to The Verge that the technology was so good, "You won't ever look back."
Last week Valve launched Steam's Big Picture mode, which tailors Valve's portal to be used on a telly with a gamepad.
The new mode introduces the "Daisywheel" for more intuitive typing with a controller, and a new web browser has been added as well that can be accessed while playing a game.