Moshi Monsters not above strict UK watchdog the ASA
Spat escalates but "breakdown in communication" ultimately resolved quickly.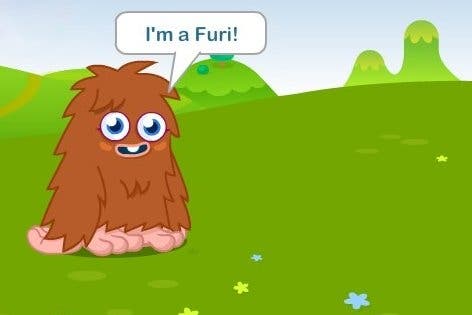 Anyone else's kids play Moshi Monsters? My eldest moved on but it was a huge thing a couple of years ago (and hasn't gotten any smaller) - a gold standard for online kids games along with Club Penguin. So it was odd to see Moshi Monsters, of all games, accused of "direct exhortation" by UK watchdog the Advertising Standards Agency recently.
The ASA felt there were moments during the Moshi Monsters experience when the game's audience, young children, were pressured into become paid members of the game. Message boxes - displayed when trying to enter 'members only' areas of the game, or when trying to access 'members only' activities - contained leading language ("imperative phrasing" such as "JOIN NOW") and button layouts (the JOIN button being much more prominent than the close button, and there being no explanation that you could go return to the game by closing the message box). All of which sounds like the kind of thing Alan Sugar would usually praise his Sith Apprentices for, but obviously when targeted at kids, it's a much more serious issue.
Moshi Monsters was not above the ASA and in late August a Ruling was made: "The ad must not appear again in the form complained about," the ASA said. "We told Mind Candy Ltd to ensure that future ads did not state 'JOIN NOW' or contain other direct exhortations to purchase membership subscriptions."
Mind Candy was on board and that seemed to be that - until this week, that is, when the ASA named and shamed Mind Candy in a list of "Non-compliant online advertisers". This turned out to be "a breakdown in communication" and was resolved in "a matter of hours", Mind Candy told The Guardian, but it shows how forceful the ASA can be in these matters. Apparently the ASA can even run anti-product campaigns, or strip products of their ability to be marketed via search adverts on sites such as Google in the UK.
Mind Candy founder and CEO Michael Acton Smith had this to say: