Minecraft's second phase of the Update Aquatic is here
The world's your oyster.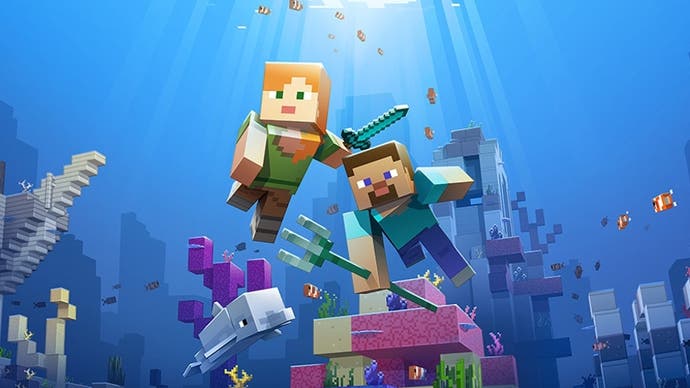 If you haven't played Minecraft for some time, you may soon fancy dipping a toe in again, as the latest phase of the Update Aquatic is bringing a raft of new features to the game.
Phase two is now available for players on Windows 10, VR, mobile devices, Xbox One and the Nintendo Switch. The new release expands on phase one of the update, which itself brought a bunch of new additions; including nine ocean biomes, coral reefs, shipwrecks and some (very enticing) treasure chests.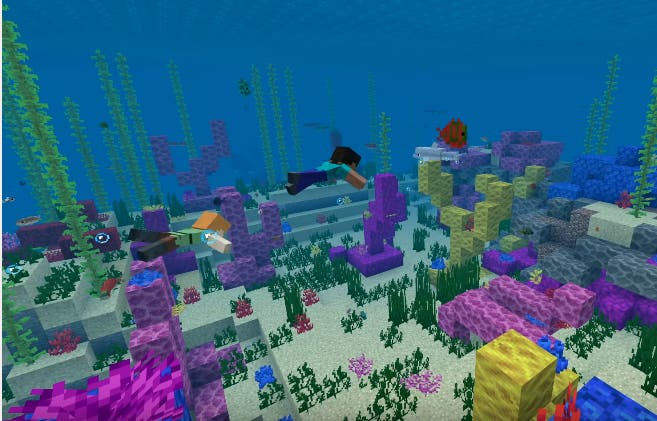 So, what's new in phase two?
In the latest version, Mojang has added some more adorable underwater friends. Sea turtles will tan on beaches and even lay eggs, which if protected, will hatch into cute baby turtles. You can also have a go at being a dolphin trainer: dolphins can be fed raw fish and salmon, and will even guide you towards the nearest ocean ruins and shipwrecks.
But it's not all sunshine and rainbows, as some very sinister bottom dwellers will also be joining the party. A new underwater mob, known as 'the Drowned', will be looking to make life difficult for players as they hunt for treasure. These sorry creatures are born when a zombie falls into water, transforming the undead into..., well, a soggier version of the undead. In any case, they will carry fishing rods and tridents, so watch out.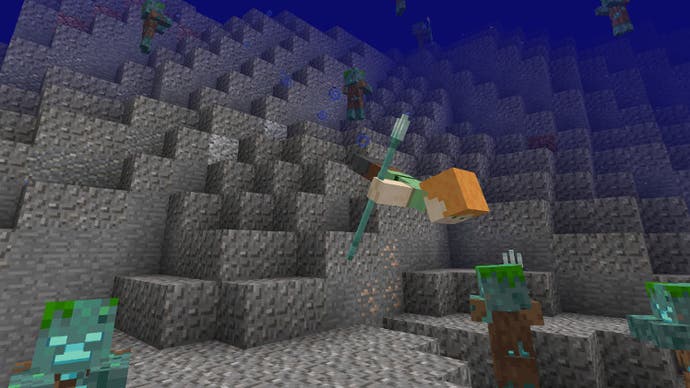 Players will also have to carefully navigate new 'bubble columns', which will push and pull players as they swim underwater. Soul Sand Blocks will propel items towards the surface, but Magma Blocks will give the unsuspecting player a good dunking.
There's also good news for Switch players, as Realms (private servers that allow invited players to join at any time) are now available on the platform.
This is just a taste of all the changes in phase two. The full list of features, should you wish to peruse at your own leisure, is available on the Minecraft website.
Interestingly, the full release of Update Aquatic is still only available for Bedrock Edition, and is yet to be made available for Java players. Mojang has reassured Java fans they have not been "forgotten", and that the update will soon be available once the Java team has finished the version. Still, this hasn't prevented players from speculating that delayed updates may soon become a common trend as the number of Java players dwindles.
Despite rumours circulating online that there could be a 'phase three' of Update Aquatic, a member of the Minecraft team has confirmed on Twitter that this update has introduced the last of the underwater features. But there's plenty to be thankful for, and players seem to be enjoying the latest changes to the game.