Microsoft details Xbox's "faster, safer and easier" store redesign
Insider testing starts this week.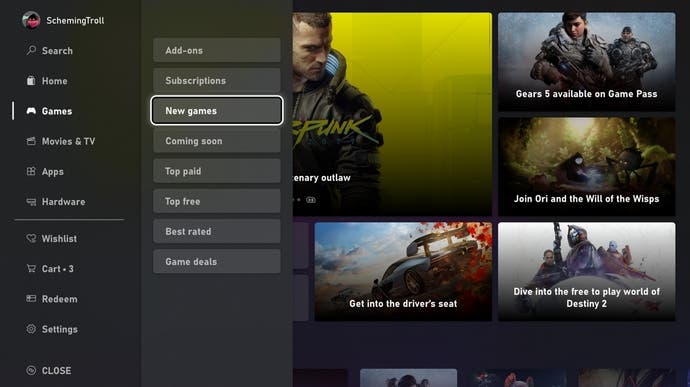 Microsoft has offered a look at its revamped and redesigned digital store for Xbox, which will be made available to at least some of those users signed up to its Insiders testing programme starting this Wednesday, 5th August.
The redesign is being referred to as the "all-new Microsoft Store on Xbox" (that non-specificity supporting earlier reports that no radical UI overhaul is planned for the next-gen Xbox Series X), and Microsoft calls it "faster, safer and easier" in its announcement post.
On the faster front, Microsoft says the store now loads in under two seconds on consoles, and offers "greatly improved" browsing performance.
The "easier" list is a little longer, featuring the likes of improved search functionality - with a range of new filters - as well as inline videos during searching and browsing for more immediately informative feedback. Quicker access to Wish Lists is also promised, as is the ability to review and add items to the shopping cart more easily.
Additionally, pricing is now shown for all backward compatible titles in the overhauled store, and Microsoft says it'll be easier to add older games to Wish Lists and shopping carts.
As for "safer", users will now need to sign-in to their Xbox account before browsing the Microsoft Store, in order to "help parents ensure that their children are interacting with appropriate content". Furthermore, age ratings will be more prominently displayed throughout the store, and listings will abide by the rules of family settings, ensuring nothing will be viewable above a designated content rating limit.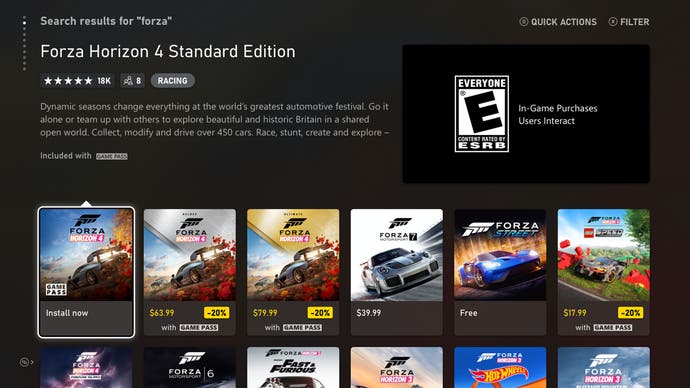 All these features are broken down in a little more detail in the video above, and Microsoft says the new-look store will be made available to a select number of Insiders programme participants from 5th August. More testers will be added over time and the full Xbox store update is expected to arrive for everyone this autumn.
"The new Microsoft Store on Xbox is just the first of many updates we're rolling out in the coming weeks," the company notes, "all built to keep the gamer at the center of the entire gaming experience - stay tuned for more."