Microsoft and Sony both "lamented" how next-gen console pre-orders went, Xbox boss says
And hints at xCloud TV app in 2021.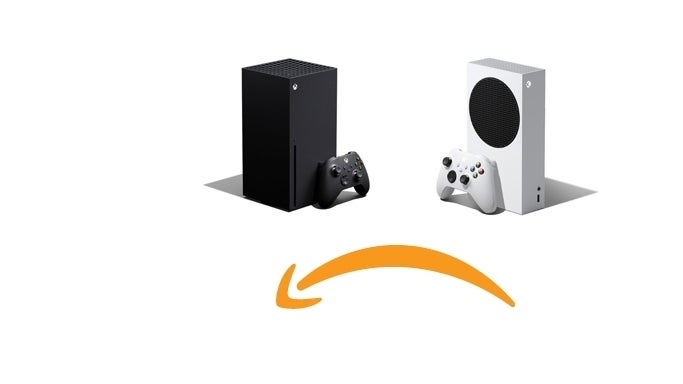 Neither Microsoft or Sony were happy with how next-gen pre-orders went this year, Xbox boss Phil Spencer has said.
Amidst early morning rushes, online queues, numerous retailer fails and stolen deliveries, the launch of multiple next-gen consoles has been a bit of a mixed bag.
Speaking on The Verge's Decoder podcast, Spencer said both he and PlayStation head honcho Jim Ryan had "lamented" how frustrating an experience it had been for people simply trying to put down money for a console - and suggested something would have to change next time around.
"I do think this business is going through, both for us and Sony - Jim Ryan [at Sony], I have a lot of respect for him, we both have lamented how these pre-orders have gone and what problem are we really solving when we seem to still have as many upset customers as we have, because they can't get our product," Spencer said. "I do think it's going to push us to think about new models. It could be, reserve your slot. It could be doing things more direct with the customer. [We] still could have the retailer fulfil the order, but just so people can have more clarity on when they can get a console. It's something we're working on."
Rather than limit console orders to just pre-orders, both companies still released some stock on their respective launch days in a bid to drum up retail excitement. But Spencer appeared to question whether this practice should continue.
"We want people to feel like there's some consoles to go buy, and it's not just the day where everybody gets to go pick up their [pre-ordered] console. I don't know if that's the right decision in today's world," Spencer continued. "That's very old world thinking, people are going to go line up outside of a store, kind of last decade thinking. I think we should challenge ourselves on that. Is that really the supply chain through the consumer that we're talking about, that is a reality? We talked to our retail partners about this as well."
It's a wide-ranging interview, and well worth a read to hear Spencer's thoughts on console exclusives, cloud gaming, and Microsoft's browser-based ploy to get around Apple's game subscription service rules.
Of note is one later question around the launch of Xbox game streaming on other devices, which also ties into the idea of eliminating console queues altogether.
When asked what was stopping Xbox from moving on from requiring a mobile phone or PC for xCloud streaming, Spencer said Microsoft was planning a smart TV-based Xbox app which required no further hardware at all.
"I think you're going to see that in the next 12 months," Spencer said, of an Xbox app for smart TVs. "I don't think anything is going to stop us from doing that. I thought what you said about the TV was spot on. What we used to call a TV was a CRT that's just throwing an image on the back of a piece of glass that I'm looking at. Now, as you said, a TV is really more of a game console stuffed behind a screen that has an app platform and a Bluetooth stack and a streaming capability. Is it really a TV anymore or is it just the form and function of the devices that we used to have around our TV, consolidated into the one big screen that I'm looking at?"
Finally, on console gaming tribalism, it was refreshing to hear Spencer talk plainly about the kind of toxic discussions which take place between obsessive fans of specific consoles and companies.
"Especially in the console space, there's like a core of the core, that have, I think, taken it to a destructive level of, 'I really want that to fail so the thing that I bought succeeds,'" Spencer said. "I'm saying on both sides. I'm not saying that it's all people crushing Xboxes and everybody that loves Xbox is always completely inviting to all the PlayStation stuff. I've said before, that I find it distasteful, but maybe that is too light. I just really despise it. I don't think we have to see others fail in order for us to achieve the goals. That's not some kind of 'kumbaya' thing. It's actually real. We're in the entertainment business. The biggest competitor we have is apathy over the products and services [and] games that we build.
"We see that today. Everybody is doing well in the industry right now for the most part with the stay-at-home and the surge. That's what we should be focused on as an industry. We've done it with things like cross-play and other things that we focused on breaking some of those tropes. But there is a core that just really hates the other consumer product. Man, that's just so off-putting to me. Again, maybe that word is probably too light. To me, it's one of the worst things about our industry."
Again, the full interview is over at The Verge and it's well worth a read or listen.