LOTRO expansion Riders of Rohan has mounted combat
The Rohan region and a level 85 cap.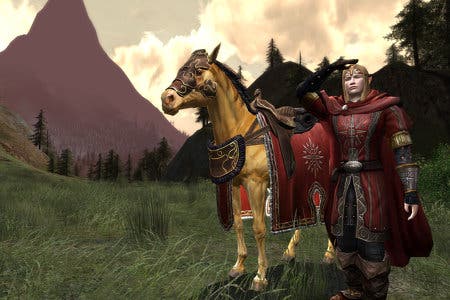 A new Riders of Rohan expansion is coming to Lord of the Rings Online this autumn that will raise the level cap to 85 and introduce mounted combat.
You'll be able to customise your War-steed's armour and level its skills.
The story of Riders of Rohan will unsurprisingly concern the Rohirrim, the Plains of Rohan and the breaking of the Fellowship at Amon Hen. You'll be able to make friends with the Ent trees of Fangorn Forest as well as Eomer, the adopted son of Theoden. You'll battle roving Warbands of warg riders who are trying to conquer Theoden's lands.
Rohan is apparently twice the size of the recent Rise of Isengard expansion, and includes the most new game systems and technology introduced since the Mines of Moria expansion.
More detail later, it looks like.