New full-size Lego Minecraft range revealed
Nether thought we'd see the day.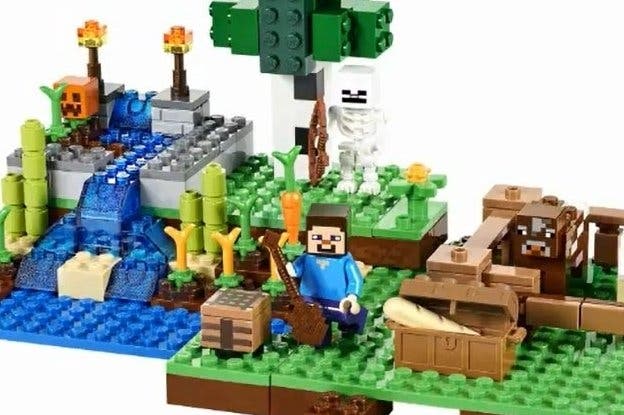 Lego's new range of officially-licensed Minecraft sets have been spotted online.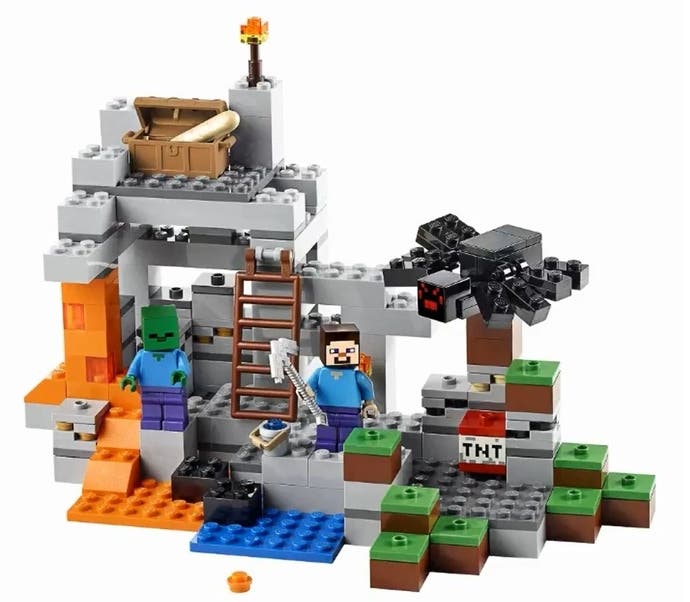 Images and set descriptions posted by Brick Fan have detailed for the first time what the larger-sized Lego range will look like.
Previous Lego Minecraft sets were built to a "micro" scale, with each block or character shrunk down to miniature size.
Lego's upcoming sets relaunch the company's Minecraft offering at full scale, and for the first time feature regular-sized mini-figurines.
The first two sets are titled The Cave and The Farm. Both feature the game's generic main character Steve, along with a Zombie or Skeleton mini-fig and various animals.
They're listed for sale on Hamleys' website for £20 and £25 respectively.
Future sets will include The First Night (which includes a Creeper), a large set named The Mine and The Ender Dragon, with a huge rendition of the game's final boss.
Lego's first Minecraft set was released as part of its crowd-voted Lego Ideas (formerly Lego Cuusoo) programme. Three more small sets followed, before Lego decided to launch this new full range.