Kingdom Hearts is coming to PC in March as an Epic Games Store exclusive
11 games available across four releases.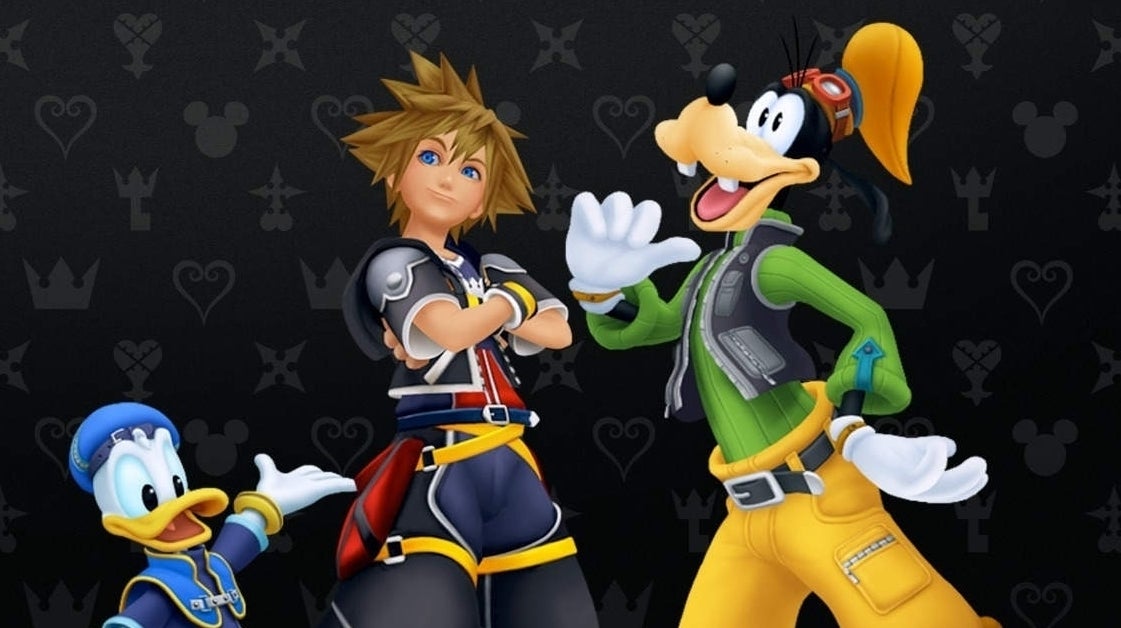 It's been almost 20 years since Kingdom Hearts first sprinkled its Disney-fied action-RPG fairy dust on PlayStation, and while the series has (across many, many instalments) graced a multitude of platforms, its remained frustratingly elusive on PC - until now. Square has revealed a huge chunk of the series will be coming to the Epic Games Store on 30th March.
In total, PC players will be able to get their hands on 11 Kingdom Hearts titles, split across four different bundles. First up is Kingdom Hearts HD 1.5 + ReMIX, where newcomers will definitely want to start. This includes Kingdom Hearts Final Mix (a remaster of the first game, with HD visuals, improved controls, and more), Kingdom Hearts Re:Chain of Memories (released on Game Boy Advance in 2004), and Kingdom Hearts 358/2 Days, which, while technically the fifth game in the series (it launched on DS in 2009), is chronologically the next in line.
You'll also get Kingdom Hearts 2 Final Mix (a remaster of the second game), Kingdom Hearts Birth by Sleep Final Mix (first released on PSP in 2010), and Kingdom Hearts Re:Coded - the 2011 DS remake of Kingdom Hearts Coded.
The second bundle available to PC players on 30th March is Kingdom Hearts HD 2.8 Final Chapter Prologue, featuring Kingdom Hearts Dream Drop Distance HD (a spruced-up version of the 2012 3DS game), and Kingdom Hearts 0.2 Birth by Sleep -A fragmentary passage-, a short adventure leading directly into the events of Kingdom Hearts 3. Wrapping up the collection is Kingdom Hearts χ Back Cover, an HD movie set before Birth by Sleep.
Those bundles are joined by two additional offerings: Kingdom Hearts 3 + Re Mind - combining the 2019 game and its DLC - plus Kingdom Hearts Melody of Memory, a rhythm-action tour of the series' music that originally released last year.
Kingdom Hearts HD 1.5 + ReMIX, if you're still with me, will cost £39.99, while Kingdom Hearts HD 2.8 Final Chapter Prologue, Kingdom Hearts 3 + Re Mind, and Kingdom Hearts Melody of Memory are priced at £49.99 each. Incidentally, if you also happen to have a PS4 or PS5 and haven't yet dabbled in Kingdom Hearts, you might be interested to know that the entire set of games above (minus Melody of Memory and the Kingdom Hearts 3 DLC) are currently discounted to £22.49 on the PlayStation Store, which is a significant saving.
Square hasn't yet clarified whether Kingdom Hearts is a permanent or timed Epic Games Store exclusive, but we'll no doubt learn more about the publisher's plans as 30th March approaches.
Will you support Eurogamer?
We want to make Eurogamer better, and that means better for our readers - not for algorithms. You can help! Become a supporter of Eurogamer and you can view the site completely ad-free, as well as gaining exclusive access to articles, podcasts and conversations that will bring you closer to the team, the stories, and the games we all love. Subscriptions start at £3.99 / $4.99 per month.