John Smedley closes studio and cancels RPG Hero's Song
"It breaks my heart to have to do this."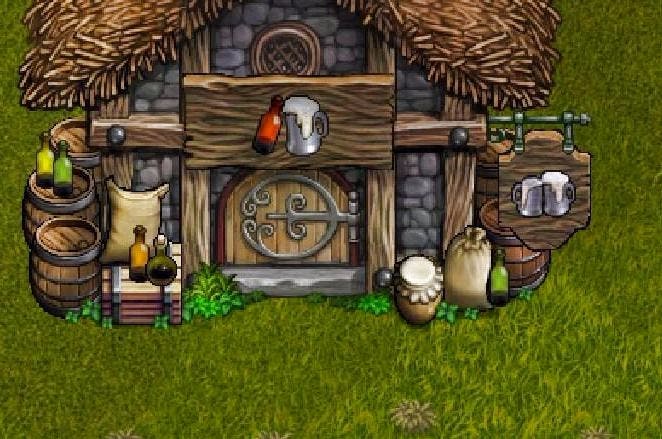 Hero's Song, the role-playing game with jewellery slots in shady places, has been cancelled. Developer Pixelmage Games has closed.
John Smedley, the man in charge, announced the news on Boxing Day. "It breaks my heart to have to do this," he wrote on Twitter, linking to a statement on the studio's website.
The statement said:
"It's with a heavy heart that I have to report that Pixelmage Games is going to be shutting down and we have ceased development on Hero's Song.
"For the last year, our team has worked tirelessly to make the game we've dreamed about making, and with your support, and the support of our investors, we were able to get the game into Early Access. Unfortunately sales fell short of what we needed to continue development. We knew going in that most startups don't make it, and as an indie game studio we hoped we would be the exception to that rule, but as it turned out we weren't.
"We sincerely value our customers. You're our most important focus and have been from day one. We're going to offer 100 per cent refunds to all of the people who bought Hero's Song."
Refunds are available through both Indiegogo, if you backed the game there, and Steam.
Hero's Song was an RPG with a procedural heart. The idea was to create unique worlds off the cuff, a bit like Minecraft does, and populate them with groups who would war and ally and scatter treasures in a simulated thousand-year history before the game starts. The dream was naturally mostly multiplayer, given Smedley's MMO background (EverQuest, Star Wars Galaxies, PlanetSide), and tension would come from only having one character life (although you could escape the underworld and live again if you were skilful enough).
Hero's Song was rough back in November but the promise was appealing: simple-looking, refreshable fantasy worlds you could pull apart, with layers and layers of simulated systems underneath - Dwarf Fortress meets Terraria meets Ultima Online. Nevertheless the vision John Smedley shared will now presumably never materialise. And where he materialises next remains to be seen.