Here's a first glimpse of Deadly Premonition director Swery's enigmatic side-scroller The Missing
Out on PC, PS4, Xbox One, and Switch this year.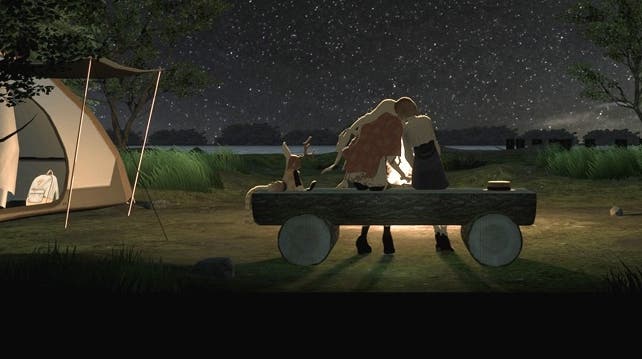 Back in February, Deadly Premonition director Hidetaka "Swery" Suehiro announced that he was working on a mysterious new project, titled The Missing. Now, six months later, the first handful of screenshots have been revealed.
The Missing (or The Missing: J.J. Macfield and the Island of Memories, as it's more formally known) is being created in-house at Swery's own studio White Owls, in conjunction with Arc System Works. Swery's other project, English-village-sim-meets-murder-mystery The Good Life, is being co-developed by Yukio Futatsugi at Grounding Inc.
When Swery first teased The Missing earlier this year, he explained, in suitably enigmatic fashion, that the title had many meanings: "A missing person, someone who's lost, or even something lost... Maybe it's your loved one... or a place you belong."
What he didn't explain, however, was the kind of game that The Missing might actually be. In truth, the new trio of screenshots don't exactly offer much in the way of clarity - but there's at least a suggestion of the form it might take, with the two gameplay images demonstrating some sort of side-scrolling action unfolding in a 3D world. There's also camping. Luckily, The Missing's new website is a little more forthright, describing the game as a single-player "action adventure". What's more, The Missing is unlikely to remain a mystery for too much longer - it's scheduled to arrive on PS4, Xbox One, Switch, and PC later this year.