Deadly Premonition director's The Missing gets a bit emotional in new gameplay trailer
Also, dismembered limbs.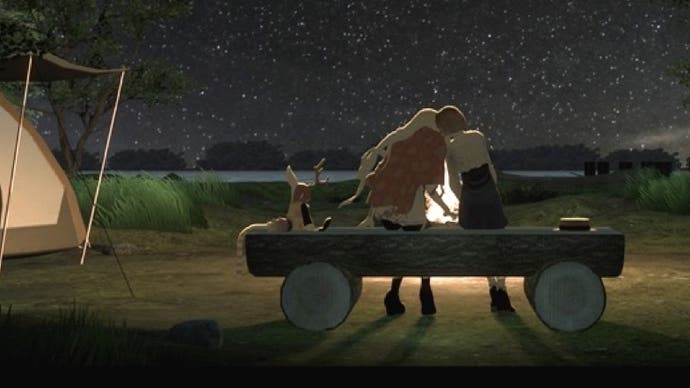 The Missing, Deadly Premonition director Hidetaka "Swery" Suehiro's next idiosyncratic effort, is scheduled to release on October 11th. That's not far off at all! To get everyone in the mood, a brand-new trailer has arrived, shedding more light (sort of) on the enigmatic puzzle platformer.
The Missing - or The Missing: J.J. Macfield and the Island of Memories, to give the game its wonderfully unwieldy full name - follows the bizarro journey of the titular J. J. Macfield as she ventures forth across the mysterious Memoria Island in search of her friend Emily Thompson.
We had our first proper peek at The Missing's gameplay last month, although that particular trailer didn't do much to contextualise its relentless parade of gruesome deaths and fortuitous resurrection. Thankfully, The Missing's website now explains a little more: "You can't die on this nightmare island, even if you're seriously injured. No matter how many times J.J's brought back from the grips of death, she drags her mangled body deeper into the woods".
For its newest trailer, The Missing's goes a little beyond grisly deaths, seemingly showcasing some of the other mechanics that will drive J. J.'s quest forward.
It's not entirely clear if the on-screen captions are what J.J's abilities will be called in-game but, assuming so, there's Inversion, which appears to flip the entire area upside down, Re-born which looks to revive our hero from deathly shadow to something more human, plus Eternal Avici and Never Ending Nightmare which...I'm really not sure. There's also a look at a key HUD element, displaying exactly which limbs are still attached to your body. Always handy.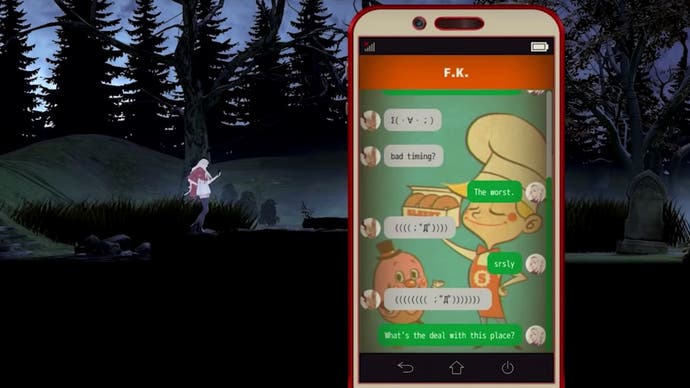 The trailer is, as you'd expect from Swery, replete with weirdness, from the Twin Peaks-esque backward talk to the medically licensed deer. It also has it's fair share of visually striking moments - the silhouette of the whale against the sky, for instance, is wonderful - and even a few tender moments. "This game was made with the belief that nobody is wrong for being who they are," a caption reads - and as anyone that's played Deadly Premonition will know, Swery does the emotional stuff surprisingly well.
Whatever it all adds up to will finally be revealed (if not necessarily explained) when The Missing's October 11th release date arrives on Xbox One, PS4, Switch, and PC.