Help name Hothead's next game
I've already won - you won't beat me.
DeathSpank developer Hothead wants you to come up with a name for its new game.
It's a card battling affair played out between two wizards. It's very fantasy.
"Wizards + Cards = ?" The Hothead website quizzes.
Cazards, obviously.
Hothead most recently gave us DeathSpank, a humour-filled action-RPG along the lines of Diablo.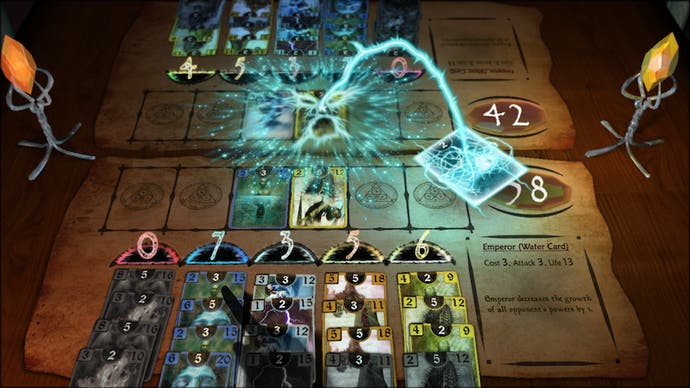 Did you like it? Eurogamer awarded DeathSpank 6/10 and prompt sequel Thongs of Virtue 7/10.
Hothead is also the mind behind the Penny Arcade Adventures series, which has unfortunately been canned.
Hothead used to be Ron Gilbert's lair, and he helped make Monkey Island. Sadly, he packed his bags - but soon after found himself hired by old pal and LucasArts alumni Tim Schafer at Double Fine Studios.