Gabe Newell lays out Valve's Steam Box plans
Valve's own version based on Linux, he says, labelling Windows 8 a "giant sadness".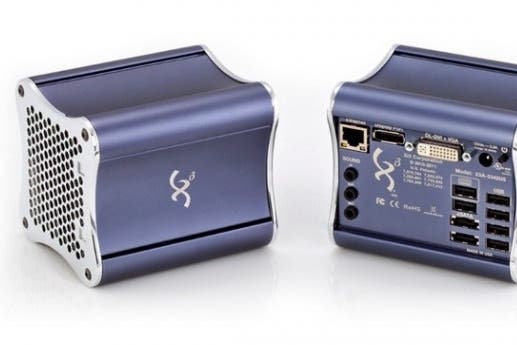 Valve will support Steam Box computers made by a range of third-party manufacturers, as well as develop its own Linux-based version.
The news clears up confusion around an Xi3 computer code-named Piston spotted at the Computer Entertainment Show in Las Vegas this week. The in-development hardware is specifically designed to support Steam for TVs, with Valve listed as an investor for the hardware.
Valve boss Gabe Newell has explained that such devices will be able to offer different approaches to the core Steam Box functionality.
"The way we sort of think of it is sort of 'Good', 'Better', or 'Best'," Newell told The Verge. "'Good' are like these very low-cost streaming solutions that you're going to see that are using Miracast or Grid. 'Better' is to have a dedicated CPU and GPU and that's the one that's going to be controlled. Not because our goal is to control it; it's been surprisingly difficult when we say to people 'don't put an optical media drive in there' and they put an optical media drive in there and you're like 'that makes it hotter, that makes it more expensive, and it makes the box bigger'.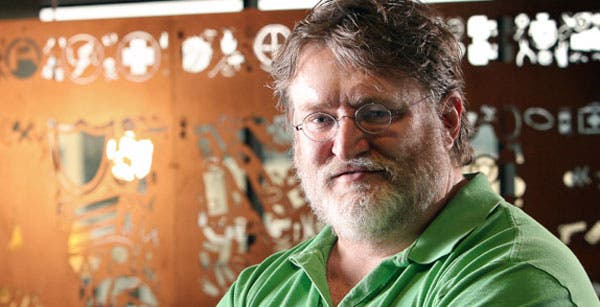 "Go ahead. You can always sell the 'Best' box, and those are just whatever those guys want to manufacture. [Valve's position is]: let's build a thing that's quiet and focuses on high performance and quiet and appropriate form factors."
Such devices, like the Xi3 Piston, will be supported by Valve but will also be in competition with the company's own device.
"We'll come out with our own and we'll sell it to consumers by ourselves," Newell continued. "That'll be a Linux box, [and] if you want to install Windows you can. We're not going to make it hard. This is not some locked box by any stretch of the imagination."
"Windows 8 was like this giant sadness."

Gabe Newell
Newell - a long-time detractor of Windows 8 - served up another plateful of choice words for Microsoft's latest operating system.
"Windows 8 was like this giant sadness. It just hurts everybody in the PC business. Rather than everybody being all excited to go buy a new PC, buying new software to run on it, we've had a 20+ per cent decline in PC sales - it's like 'holy cow that's not what the new generation of the operating system is supposed to do'. There's supposed to be a 40 per cent uptake, not a 20 per cent decline, so that's what really scares me. When I started using it I was like 'oh my god...'. I find [Windows 8] unusable."
Newell concluded with several thoughts on the Steam Box's future functions. Valve has plans to use your biometric data in next-generation controllers, and allow one Box to serve multiple games on different screens at once.
"I think you'll see controllers coming from us that use a lot of biometric data. Your hands, and your wrist muscles, and your fingers are actually your highest bandwidth - so trying to talk to a game with your arms is essentially saying 'oh we're going to stop using ethernet and go back to 300 baud dial-up'.
"The Steam Box will also be a server," he concluded. "Any PC can serve multiple monitors, so over time, the next-generation (post-Kepler) you can have one GPU that's serving up eight simultaneous game calls. So you could have one PC and eight televisions and eight controllers and everybody getting great performance out of it. We're used to having one monitor, or two monitors - now we're saying let's expand that a little bit."