Forecast calls for Risk of Rain on PS4 and Vita
Supports Cross-Play and mixing local and online co-op.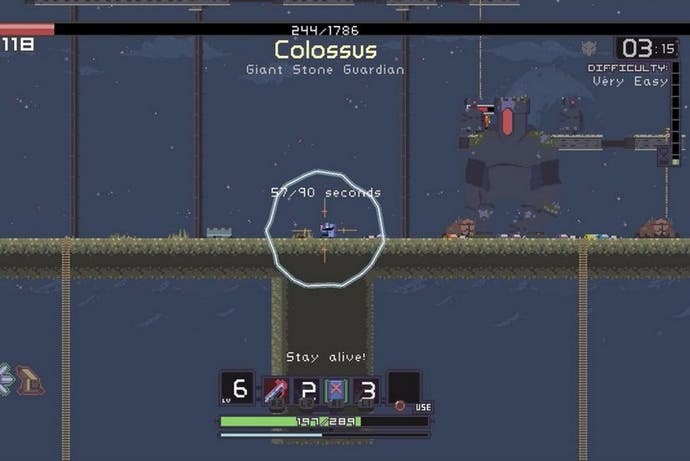 Action-roguelike Risk of Rain is coming to PS4 and Vita, via publisher Code Mystics.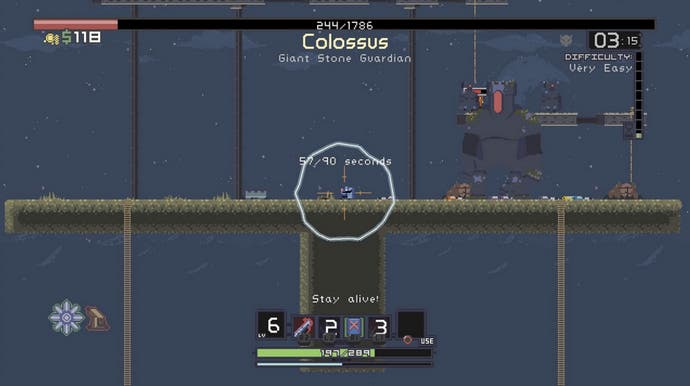 Hopoo Games' indie success launched on PC to rave reviews and now the developer is adding a host of new features to this console and handheld rendition such as automatic matchmaking.
"With just one press of a button you'll be automatically placed into a lobby with up to three other players around the world - no IP address or port forwarding required, just online fun," boasted Hopoo co-founder Duncan Drummond on the PlayStation Blog.
This PlayStation version supports multiplayer Cross-Play between PS4 and Vita, and you can mix and match local and online co-op. "While we still have the four-player local co-op available in Risk of Rain, you can now play online lobbies while sharing a machine with your friend - up to two per machine," Drummond said of this new feature.
Eurogamer contributor Quintin Smith called Risk of Rain "an immaculate platformer" in his review from back in the day.